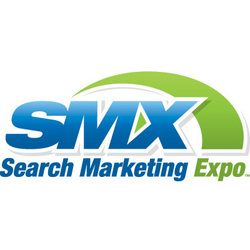 Redding, CT (PRWEB) January 6, 2009
Search engine marketers interested in registering for the industry's must-attend conference, Search Marketing Expo - SMX West, should do so before January 10, 2009 in order to receive special early bird registration pricing. The early bird All Access conference rate of $1195 ends at 11:59PM PST on January 9; at midnight on January 10, the All Access ticket price increases to $1395.
SMX West will take place in Santa Clara, CA from February 10-12. The agenda for the three-day multiple track event contains more than 50 sessions focusing on all aspects of search marketing.
Internet and search engine marketers of all skill and experience levels, from novice to expert, will benefit from attending SMX West. Sessions are organized thematically on topics including search engine optimization (SEO), paid search advertising (PPC), online/offline issues and landing page conversion. For those new to the field, SMX Boot Camp offers five sessions of search engine marketing fundamentals. The program also features "days" for in-house SEO program managers and web application developers who need to understand the impact of site architecture on SEM.
SMX West is being programmed by the editorial team of Search Engine Land, the leading news blog for search engine marketers. Search Engine Land Editor-in-Chief Danny Sullivan, who programmed the industry's first conference ten years ago, is program chair.
The full SMX West agenda is available online, as well as Sullivan's conference preview post published on Search Engine Land.
Registration Information
Registration from now through January 9th will be $1195 and then until February 9th the rate will be $1395. On-site registration will be $1595. One day access passes and networking-only passes are also available.
Register online for SMX West or by calling (877) 242-5242.
About Search Marketing Expo - SMX West and Third Door Media
Search Marketing Expo -- SMX West is produced by Third Door Media, Inc. Third Door Media's mission is to empower internet and search marketing professionals by providing trusted content and community services they need to be successful. Other Search Marketing Expo events include SMX East (New York City), SMX Advanced (Seattle), SMX Local & Mobile (San Francisco), SMX Social Media Marketing (New York City), SMX Search Analytics (Toronto), SMX London and SMX Munich. See the full list at http://searchmarketingexpo.com
Third Door Media also publishes Search Engine Land, the leading news blog for professional search engine marketers. The company also produces Search Marketing Now, a lead-generation marketing solution for suppliers of SEM-related products and services, and Sphinn.com, the place for web, online, search, interactive and internet marketers to share news stories, talk within subject-specific discussion forums, build a network and stay connected to hot topics in internet marketing.
Contact:
Claire Schoen
(203) 664-1350
###