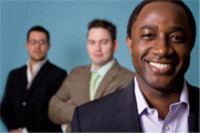 I am always on the lookout for sites like LookItLocal.com that can help my small business grow efficiently while advertising at a reasonable cost
Woodland Hills, Calif. (PRWEB) January 6, 2009
LookItLocal.com is the perfect place to find out more information about your local area. Search for local businesses in the U.S. and use our reviews, ratings & recommendations to ensure you find the right business for you.
LookItLocal.com provides businesses with directory listings, aimed at maximizing their online marketing efforts through logo inclusion, description and/or profile publishing, while supplying them with a link to their website. LookItLocal.com includes both free and paid services to tailor to any organizational requirements regardless of sector or size.
Paid listings provide companies with product and picture display, uploading documents for download by surfers, and banner services. LookItLocal.com is now offering three simple packages that are month to month. Advertise with us and your business will have control over its own listings, upgrades, invoices, products, documents, images, and banners via a control panel.
LookItLocal.com's focus has always been on delivering high quality and valuable service, rather than simply trying to achieve a specific revenue target. LookItLocal.com helps millions of site visitors get accurate listings of businesses across the USA quickly and easily through our online directory service. About us, we are continually improving our site and service as we strive to provide you with a better way to find a great Doctor, Hairstylist, Pediatrician or even a Mechanic. "I am always on the lookout for sites like LookItLocal.com that can help my small business grow efficiently while advertising at a reasonable cost," said Nick Myrick CEO of PEM Investments.

Fast, free and user-friendly site
Month to month billing
Banner ad on the homepage for under $30 a month
LookItLocal.com helps you reach out to local customers at the most critical stage of the buying cycle when they're choosing a business and comparing services and products.
###