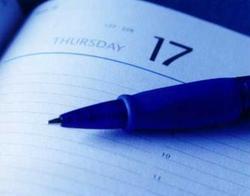 London, (PRWEB) January 6, 2009
As the global Recession continues to bite, Bad Credit Loans offer a temporary solution explains Andy Hygate from http://www.loansbadcredit.org.uk.
Planning ahead - particularly as we enter a new year - is a smart thing to do, and those who foresee dreary times ahead for the economy are advised to do it without delay. But to make financial plans we usually require financial resources, and these days that can be a seemingly insurmountable problem because credit is tight, wages are stagnant, and unemployment is rising. That may explain the significant growth of a relatively small and lesser known sector of the lending industry, the business of bad credit loans.
Bad credit loans are loans that are especially designed for people who have damaged credit or other problems related to getting loan approval from conventional banks or mortgage companies. For many who want to ensure a more stable or prosperous financial future in 2009, they can be a good idea and a uniquely helpful way to borrow cash for personal or business reasons. Record numbers of consumers across the UK are facing multiple challenges, and the experts predict that before things improve on the economic front they will get progressively worse.
Recent news from articles in papers like the Guardian and Financial Times, for example, reveal some disturbing trends:

UK unemployment jumped to its highest level in more than a decade in the third quarter of 2008, and the number of those filing claims for unemployment benefits surged to records not broken since the early 1990s.
The Office for National Statistics said the Labour Force Survey - which is the broadest measure of joblessness - rose by 140,000 in to a total of more than 1.8 million, the highest level since 1997.
For nine months in a row the number of Brits drawing unemployment benefits has grown at a steady pace, and nearly 100,000 people lost their jobs within the past few months.
The dole queue is now growing by a 1,000 people a day, and evidence shows that redundancies are coming even faster now than they were when those statistics were calculated.
But even for those with job security, the slowdown in the economy is bad news because so much unemployment puts adds pressure on wages. Average earnings are rising at the slowest rate in the past five years, and wages and salaries are expected to continue to fall despite the fact that many UK homeowners are paying higher mortgages and more for basic necessities like groceries.
The last time the UK went into recession unemployment rose every month for more than two and a half years. While that sounds bleak, economists all agree that the economic foundation and outlook for next year is much worse than it was back during the last big recession. There may be 2.5 million claims for unemployment in 2010, for example, and thousands of UK job losses are now happening in reaction to severe unemployment in the USA. David Frost, the director-general of the British Chambers of Commerce, told a reporter that he fears job losses will be "horrendous," adding that there will be a huge raft of redundancies.
The British economy is contracting quicker than others, and the level of personal debt in UK households is unusually high but house prices are still falling with no end in sight. Add to that the fact that many of the newly created jobs in the UK were in the financial sector - which is now in serious trouble - and it is easy to see why people are looking to alternative sources of emergency credit like bad credit loans. Loans for Bad Credit are easier to get despite previous credit problems, and the lenders who offer these loans actually cater to people with poor credit who have been denied loans by traditional banks.
###