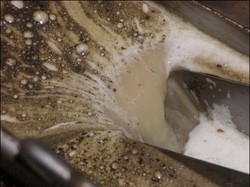 Torrance, CA (PRWEB) January 6, 2009
Some companies are using technology to cut industrial water use and increase the bottom line at the same time by turning to Aqueous Recovery Resources, Inc. (ARR) of Bedford Hills, New York.
The industrial sector offers the best opportunity to conserve water use. Other major users, agriculture and residential, offer few prospects to dramatically lower their dependence on water.
Self-supplied industrial water withdrawals can account for roughly five percent of the total water used in the United States--over 20 million gallons per day according to the USGC. This includes water used for fabrication, processing, washing, and cooling in industries such as pharmaceutical, petroleum, chemical, food and paper. Though industrial water use has stabilized in recent years, it still represents the greatest opportunity for preserving a dwindling natural resource.
The EPA requires industries to return water back to its original state by removing oils, soaps, and chemicals, but this can be very costly. Industries are therefore searching for new technologies to remove manufacturing contaminants from good water-based process fluids to allow those expensive process fluids to be reused on the manufacturing floor - eliminating any need to treat for return to the environment. Companies are also looking to have a reduced water footprint.
ARR, Inc. has developed the Suparator® which uses innovative technology to separate process oils and other liquids contaminants along with suspended solids. This "dynamic separation' technology utilizes a three-step process--collect, concentrate, and separate--to remove contaminants and achieve perfect separation of any two fluids with a specific gravity differential. It also enables reuse of most recovered contaminants.
Unlike conventional water separation devices, the Suparator® uses no moving parts or media, and it provides over a 99 percent separation rate of liquid contaminants from water in the process tanks. This saves the typical user millions of gallons of industrial water each year. His globally patented break-through is unlike any separator that industry has used in the past.
In addition to providing a new viable means for industry to minimize its impact on an already limited fresh water supply, dynamic separation also fundamentally changes the focus of the water treatment process. In effect, it creates sustainable water use.
Instead of cleaning of the most contaminated industrial pollutants, the focus is now on in-house pre-treatment and reuse, which saves costs and preserves industrial water in the same way that any other industrial process components would be preserved and maintained.
For more information, contact Kim Kaplan at Aqueous Recovery Resources, Inc. (ARR), 300 Adams Street, Bedford Hill, NY 10507; Phone: (914) 241-2827; Fax: (914) 242-7346; or visit the web site: http://www.suparator.com.
###