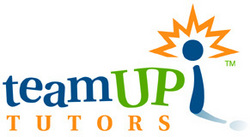 Teachers called to make sure our planners would be waiting on their students' desks the first day of school
Los Gatos, California (PRWEB) January 6, 2009
TeamUP! Tutors today announced the online availability of their formerly print-only homework planner. The in-home tutoring company is offering this popular planner free of charge to any student, parent or teacher with internet access.
The homework planner, which features thirteen different character traits, has been printed and distributed free to schools in the San Francisco Bay Area. "Teachers called to make sure our planners would be waiting on their students' desks the first day of school," says Leon Baranovsky, founding partner. "Given how helpful the planners have been, we decided to exploit the reach of the Internet to make our planners available to any student in need of better organization anywhere in the world."
When it comes to getting the most out of school, how students organize their work and manage their time is often as critical as getting the work done. Organized students perform better and have more free time to pursue other areas of interest. However, getting organized, like learning a new subject, sport, or instrument, requires plenty of practice. Once students learn to write down all of their homework, they can start to use their planners to break longer term assignments into easier-to-manage chunks. Since effective use of homework planners can help students improve organization skills that will last a lifetime, the company is eager to support as many schools and families as they can reach. Students do not have to be affiliated with TeamUP! Tutors, or provide any personal information, to access or download the planner.
Since 2004, TeamUP! Tutors, Inc has connected students with professional tutors for one-one-one, in-home tutoring. The company helps students improve grades, build confidence and succeed in school. Professional tutors focus on well-defined objectives and tailor instruction to student needs. For more information call toll-free 888.3.TEAMUP (888.383.2687) or visit teamuptutors.com (http://www.teamuptutors.com).
###