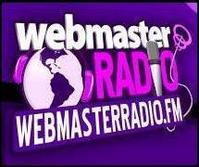 Fort Lauderdale, FL (PRWEB) January 6, 2009
WebmasterRadio.FM, the premier free, 24/7 Internet business radio network focused on the B2B marketplace, is pleased to announce the premiere of a new weekly program in conjunction with the Social Networking Conference Series called "Social Networking Now".
Social Networking Now will feature exclusive interviews with CEOs and executives of some of the premier social media and social networking companies in the world. The interviews will be conducted by show hosts Mark Brooks, the Editor of Social Networking Watch, and the organizer of the Social Networking Conference, Marc Lesnick.
"Webmaster Radio has always been the cutting edge in information and marketing technology. They are great and fun people to work with," Lesnick said. "In addition, the listening audience is well educated and far reaching in terms of their scope of internet knowledge."
Mark Brooks operates a boutique consultancy that exclusively serves Internet dating and social networking companies. He has advised the CEO's of Friendster, Friendfinder, Cupid, Webdate, PlentyofFish, TRUE among others, and has worked in the online community space since 1998. His expertise in the industry has made him a regular keynote speaker at conferences around the world and a highly sought after consultant to social networking companies.
"I don't think there's ever been a time in the history of man when an industry has 'emerged' so quickly and taken captive so many human beings," Brooks said. "This show will help people get an idea of what's going on within the social networking industry, from the inside out, in the words of the CEOs themselves."
"Social Networking Now" further expands its media partnership with WebmasterRadio.FM, the official radio/podcast network of the Social Networking Conference series since 2006.
The program airs every Wednesday at 12:00 pm EST and on demand inside the Conference Channel under "Social Networking Conference" at http://www.WebmasterRadio.FM.
About WebmasterRadio.FM:
WebmasterRadio.FM lifts the "veiled curtain" of the Internet, bringing the business community together through an interactive radio network. Its listeners are a global group, comprised of everyone from corporate executives and decision makers to small and mid-sized businesses and individual entrepreneurs. WebmasterRadio.FM's stellar line-up of radio programming includes "CoverStory" with Jiyan Wei of PRWeb, WebmasterRadio.FM's official newswire; "The Hook with Katie Kempner" with Katie Kempner, vice president of Crispin Porter + Bogusky; "SEM Synergy" with Search Engine Marketing Industry Leader Bruce Clay and more. To tune into WebmasterRadio.FM's live content or check out the show lineup, please visit http://www.WebmasterRadio.FM.
About the Social Networking Conference:
Covering the business of Social Media and Social Networking, the Social Networking Conference has become the premier event for the industry. Executives from social networking firms and fortune 500 companies attend to identify working business models and new technologies in the space.
Media Contact:
Brandy Shapiro-Babin
954-309-5578
###