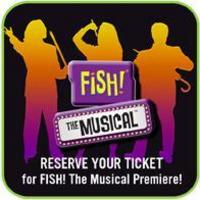 Minneapolis, MN (PRWEB) January 8, 2009
ChartHouse Learning, the people who brought The FISH! Philosophy to organizations worldwide, has announced a new way to energize workplaces. It's FISH! the Musical!
FISH! the Musical is a fun, interactive, one-of-a-kind learning experience that combines business with Broadway. It shows the audience how an apathetic, uncooperative, "toxic energy dump" can transform itself into a caring, collaborative, fulfilled team. It is, as we say, a Love (Your Work) Story that reminds us that we all can find joy in serving others, no matter what our job is.
FISH! The Musical was recently rolled out in Las Vegas and is making its world premiere for a select audience on February 9, 2009. The premiere, to be held at the newly opened Burnsville Performing Arts Center in Burnsville, MN, will be open to leaders of organizations from all across the US and the local area. This business musical has generated a tremendous buzz in the corporate and trade association world, and will be performed in locations nationwide in 2009.
ChartHouse Learning is also hosting a reception following the performance, catered by Mediterranean Cruise Café. You can meet with ChartHouse Playground Director/CEO John Christensen, executive producer of FISH! The Musical, as well as the writers and actor/actresses from the production.
This is an opportunity to attend an inspiring and fun-filled event for organizations at a time when they need to bolster the spirits of their employees.
To reserve your spot at FISH! The Musical contact ChartHouse Learning today at 800.328.3789, or visit http://www.fishthemusical.com
###