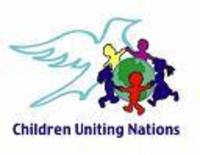 Our organization and our sponsors, which include The Hollywood Reporter, Billboard and 93.5 The Beat FM, have determined that our fundraising dinner will transpire whether there are awards to view or not
Beverly Hills, CA (PRWEB) January 8, 2009
Children Uniting Nations Academy Award Night Fund-Raising Gala to take place even if Oscars are strike-stricken. 93.5 The Beat FM, The Hollywood Reporter & Billboard to sponor event drawing top acting and music artists & featuring star-laden post-awards celebrity performance.
There will be at least one star-studded event in town on Sunday, February 22, 2009 regardless of the results of the potential upcoming Screen Actors Guild strike vote which could impact the 81st annual Academy of Motion Picture Arts & Sciences' big night.
The Children Uniting Nations (CUN) awards-viewing and celebrity performance fundraiser draws scores of film and music stars annually. This year, the event will be held at Beverly Hilton's International Ballroom on February 22, 2009 regardless of a possible strike.
"Our organization and our sponsors, which include The Hollywood Reporter, Billboard and 93.5 The Beat FM, have determined that our fundraising dinner will transpire whether there are awards to view or not" stated Daphna Ziman, Founder and Chair of CUN. "The most immediately impacted victims of our suffering economy are our foster children. The urgent needs of this nation's 750,000 foster children go on regardless of Hollywood's contract struggles, and so does our effort to fund and draw attention to their needs."
"We are assured by the film, television and music stars who have supported our work in the past that they will participate again no matter what is happening at the Kodak Theatre," Ziman added. "Our event is a salute to the leaders in the Entertainment industry who have always lent their voices to the most voiceless children in our community."
Children Uniting Nations will partner with two of the entertainment industry's top trade publications, The Hollywood Reporter and Billboard Magazine and the Heart & Soul of Los Angeles, 93.5 The Beat FM to present its 10th anniversary annual Awards Celebration and Viewing Dinner at the Beverly Hilton's famous ballroom on Sunday February 22nd 2009 at 5pm (PST). Many music industry leaders will also sponsor. The event is unique among Oscar night parties in that it follows the awards viewing dinner with major performances that have included Prince, Wyclef Jean, Ruben Studdard, Stevie Wonder, Chaka Khan, The Black-Eyed Peas, Gladys Knight, Al Green and many more.
Hosts for the evening will be drawn from the recording, comedy, TV and film worlds, with Goodwill Ambassadors already including Christina Milian, Pierce Brosnan, Stephen Dorff, Tracey Edmonds, James Keach, Tom Arnold, Tommy Davidson, Radha Mitchell, Esai Morales, Jane Seymour and Wilmer Valderrama.
'The Curious Case of Benjamin Button' will be the 2009 event's theme, celebrating the achievements of celebrities to inspire the dreams of at-risk youth. The event will honor past and present CUN supporters and pay tribute to those that have benefited from CUN's efforts to support and mentor at- risk and foster children. This star-studded event will feature a black tie dinner, silent auction, dancing and live entertainment.
About Children United Nations: CUN is a proactive organization created to bring attention to the plight of at-risk and foster youth. The goal is to reach as many children in out-of-home care by offering role model support, guidance, a sense of community and promote the importance of an education. Inspired by the Day of the Child, CUN wanted mentoring to be more accessible to children living in foster care and therefore created a mentoring program to be administered in every city nationwide.
Daphna Ziman and Children Uniting Nations are currently in the last phase of securing the creation and construction of sister villages for young girls in China as well as a Foster Children's Village in South Central Los Angeles. China is acknowledging the need for a permanent service that will provide assistance to abandoned girls. "This is a historical 'front page' event. It has taken us 5 years of working diligently with the Chinese government ending in a final commitment from the President of China, who has agreed to be the volunteer Chair of the children's village", adds CUN chair, Ms Ziman. CUN is also working to open computer academic centers in Pakistan to connect the progressive university students with the freedom of democracy.
For more information:
http://www.childrenunitingnations.org/
Media and Talent Submissions:
Rona Menashe
[email protected]
310-246-4600
###