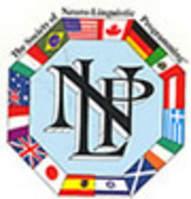 Seattle, WA (PRWEB) January 8, 2009
Bennett Stellar University is now offering Accredited Continuing Education for nurses and other health care professionals. This includes neuro linguistic programming (NLP) and NLP training.
NLP training was developed by studying the natural thought processes of exceptional achievers. NLP training makes their talents available to you - maximizing your potential both personally and professionally. With its revolutionary approach to human inter & intra communication and human potential development techniques, NLP Training has helped millions of people all over the world overcome fears, increase confidence, enrich relationships, improve learning, and achieve greater success.
BSU now offers a Neuro Linguistic Programming Certification, as well as continuing education courses in hypnosis, time line therapy and reiki. Courses may be taken at BSU's campus in Seattle, or at various locations throughout the world. Financial assistance is available to those who qualify.
About Bennett Stellar University:
Bennett Stellar University is an accredited school of hypnotherapy, neuro linguistic programming (NLP) and reiki. The mission of Bennett Stellar University is to develop a community of individuals from all walks of life and diverse aspirations who have a common desire to contribute to the health and well-being of themselves and others. Bennett Stellar is a true source for the freedom of spirit, the freedom from illness and disease, and the freedom from limitations. Bennett Stellar also strives to foster a life of fun, wealth, health and prosperity for all who desire to participate in the community.
To find out more about NLP Training, the Neuro Linguistic Programming Certification programs, and/or Bennett Stellar University and its other programs, certifications, and/or seminars, call 206.729.8658 or Toll Free: 888.432.1122, or visit the official website at http://imagineit.org.
For more information:
http://www.imagineit.org
Kaileen Sherk
Bennett/Stellar University
1114 Hughes Lane
Granite Falls, WA 98252
Ph: 206.729.8658
Ph: 888.432.1122
Fax: 360.925.6811
E-Mail: kaileen@imagineit.org
###