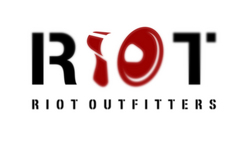 We've got some exciting meetings scheduled this week and this will be an amazing show for our partnership.
Las Vegas, NV (PRWEB) January 7, 2009
Riot Outfitters (Riot) will make their formal introduction of MP3 and mobile phone accessories at the 2009 Consumer Electronics Show in Las Vegas, NV. Beyond the clean design and innovation in their inaugural product line is a company that is coming out of the gate with momentum through a strategic manufacturing partnership and a steady eye on the industry and economy.
"Riot provides premium MP3 and mobile phone accessories through our commitment to quality materials, consumer focused design and an expert manufacturing process," said Don Tinsley, Chief Executive Officer of Rochester, Michigan-based Acord Holdings, LLC the sole manufacturer of Riot Outfitter accessories. "Consumers want to protect their investment in electronics with style and we believe Riot Outfitters increases the current field of accessory options."
A blended team of electronic industry professionals assembled to form Riot Outfitters in 2008 intent on creating performance accessory products for electronics consumers. The missing component was a manufacturing solution for the company. Riot's ability to launch and go to market quickly was facilitated by forming a unique production partnership with Rochester, Michigan based Acord Holdings (Acord), a soft trim, sewing and injection molding company with 12 years of respected automotive manufacturing experience. Acord brought immediate design, production and large scale manufacturing capabilities to Riot and an expert team ready to execute.
While the landscape of Detroit based businesses impacted by the troubled auto industry seems unsure, Acord is broadening their scope creating stability and new revenue by expanding beyond their automotive roots. Riot and Acord view their manufacturing partnership as their contribution toward stimulating the economy by manufacturing domestically. "With the prevalence of off shore companies manufacturing products outside the U.S., we are committed to do everything we can to assist our country's economic crisis by making sure our products are designed and manufactured in North America," said Tinsley.
Tinsley was named CEO of Acord in early 2008 with a keen focus on ensuring sustainability and growth in troubling times by attracting an investment partner and diversifying capabilities beyond the auto industry. As an original founder of Acord, Tinsley has 25 years of experience in the auto industry holding a range of roles from engineering to executive management of OEM, Tier 1 and Tier 2 manufacturing. Boston based Sankaty Advisors a division of Bain Capital, LLC invested in Acord and Tinsley's vision for steady consistent performance, a focus on quality and looking at new opportunities like Riot Outfitters.
"The 2009 Consumer Electronics Show is the premier event to introduce a product like ours that is so tied to consumer electronics," adds Tinsley. "We've got some exciting meetings scheduled this week and this will be an amazing show for our partnership."
For additional sales and product information please contact the Riot Outfitters team via email don.riotoutfitters(at)gmail(dot)com or john.riotoutfitters(at)gmail(dot)com.
For media inquiries please contact:
Edward Cates
Nuance Marketing
770.865.8170
###