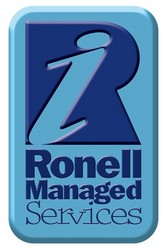 We are very excited to offer Clenesco's unrivaled chemical products to the food processing industry. By allowing other facilities to use this product we will revolutionize the food processing industry
Roselle, NJ (PRWEB) January 8, 2009
Roselle, NJ - January 7, 2009 -- Ronell Managed Services, LLC announces the expansion of sister Company Clenesco Products Corporation. Clenesco provides affordable cleaning chemicals designed specifically for use in the food processing industry. With the amazing success of Clenesco's proprietary cleaning formulas, the company is set for a massive expansion in 2009.
Since the purchase of Clenesco in April of 1987, Ronell has been using and fine tuning the proprietary chemical formulas with the goal of introducing these products to the mass market. As of January 2009, Clenesco is putting an expansion plan into action including the hiring of a sales team to actively pursue leads in the industry. These proprietary chemical formulations can only be purchased from Clenesco, which also sells various supplies for food processing cleaning use.
"We are very excited to offer Clenesco's unrivaled chemical products to the food processing industry. By allowing other facilities to use this product we will revolutionize the food processing industry," explains Ron Globerman, General Partner, Ronell Managed Services, LLC.
About Ronell Managed Services, LLC
With almost 40 years of experience Ronell Managed Services has become the leader in sanitation management nationwide with its acclaimed Total Sanitation Management Program. Through unparalleled experience in manpower, equipment, chemical consumption, quality control and procedures, Ronell consistently exceeds USDA and FDA sanitary operational requirements. Ronell Managed Services is headquartered in Roselle, New Jersey and has branch offices throughout the country which enables us to accommodate the needs of our customers regardless of their location. For more information visit http://www.ronellmanagedservices.com or call 800-643-7042.
# # #