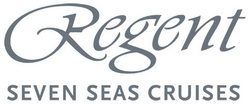 We are delighted to be able to offer our valued guests even greater value with a Regent experience that now encompasses both the ship and the destination. At a time when travelers are seeking greater value and unique vacation opportunities, we offer a spectacular array of voyages that offer more value and more luxury than ever before
Fort Lauderdale, FL (Vocus) January 8, 2009
Regent Seven Seas Cruises (RSSC) today announced that free shore excursions will be included on 35 stellar voyages as part of its new ultra-inclusive cruise pricing initiative. For a limited time, guests on select 2009 voyages of Seven Seas Voyager, Seven Seas Mariner and Seven Seas Navigator may choose from a selection of complimentary tours from the broad spectrum of RSSC's award-winning shore-excursion choices, a value of up to several hundred dollars per guest.
Adding even more value than ever to RSSC's new ultra-inclusive pricing, guests will also save from $5,995 to $23,250 with Free Airfare and 2 for 1 Cruise Fares on select 2009 voyages. Now, in addition to all-suite accommodations and an onboard experience that includes gratuities, all soft drinks, premium wines and spirits, acclaimed cuisine in up to four open-seating gourmet restaurants and RSSC's renowned six-star service, the line's all-inclusive product has been extended to offer an immersive destination experience.
"We are delighted to be able to offer our valued guests even greater value with a Regent experience that now encompasses both the ship and the destination. At a time when travelers are seeking greater value and unique vacation opportunities, we offer a spectacular array of voyages that offer more value and more luxury than ever before," stated Mark Conroy, president of Regent Seven Seas Cruises.
With special offers of Free Airfare, Cruise Fares that begin at only $3,995 per guest and Free Unlimited Shore Excursions, these voyages are certain to be in great demand given their unrivaled value proposition.
On each of the cruises listed below, guests will have the opportunity to participate in at least one complimentary shore excursion in each port where excursions are offered. These excursions are offered on a first-come, first-served basis, subject to availability. Guests with deposited reservations can pre-request their excursions online starting 120 days in advance of their sailing date. In addition to the wide choice of free excursions, there will be a number of special (Regent Choice) excursions that will require payment of a supplement, allowing guests to experience some of the finest programs ashore at an outstanding value.
Voyages featuring the included shore excursions are:
Seven Seas Voyager Baltic and Mediterranean cruises:
June 26: 14 nights roundtrip Copenhagen
July 24, 31; August 7, 14, 21: 7 nights Copenhagen to Stockholm (or reverse)
August 28: 10 nights Stockholm to Southampton
September 25: 7 nights Venice to Istanbul
Among the wide selection of complimentary shore excursions in the fairytale kingdoms of the Baltic and Russia are:

An evening at the ballet, a visit to the famous Hermitage museum, or a tour of Peterhof Palace in St. Petersburg, Russia
A walking tour and concert or a countryside fishing and lunch tour in Tallinn, Estonia
A city tour by sea and visit to Fortress Island, or a Sailing Adventure tour in Helsinki, Finland
Seven Seas Navigator Mediterranean and Caribbean cruises:
July 10; August 7; September 4; October 16: 7 nights Monte Carlo to Athens
July 17; August 14; September 11: 7 nights Athens to Istanbul
July 24: 7 nights Istanbul to Venice
July 31: 7 nights Venice to Monte Carlo
September 28: 7 nights Athens to Rome
October 30: 7 nights Istanbul to Rome
November 8: 7 nights Rome to Funchal
December 18: 10 nights roundtrip Fort Lauderdale
Here is a selection of exciting complimentary excursions from the ancient civilizations of the Mediterranean and the tropical paradise of the Western Caribbean:

A visit to Ancient Pompeii or a scenic Riviera tour from Sorrento, Italy
A tour of the glories of ancient Ephesus from Kusadasi, Turkey
A tour of Hidden Sicily from Taormina
A visit to Malta's hidden treasures in Valletta
A tour of Alexandria's Library and Museum
A tour of ancient Rome from Civitavecchia, Italy
A tour of Mayan ruins and New River cruise in Belize
A visit to Q'eqchi indigenous river community in Guatemala
A stingray sandbar swim and snorkel in Grand Cayman
Seven Seas Mariner Alaska and Asia Pacific cruises:
June 3, 10, 24; July 1, 8, 15; August 26, September 2: 7 nights Vancouver to Anchorage (or reverse)
September 16: 14 nights Anchorage to Osaka
October 1: 16 nights Osaka to Hong Kong
October 17: 15 nights Hong Kong to Singapore
November 1: 17 nights Singapore to Sydney
November 18: 14 nights Sydney to Auckland
December 2: 19 nights Auckland to Los Angeles
Guests on these cruises can select from an enticing list of complimentary tour options in the 49th state and the capitals of the Pacific Rim including:

A native canoe adventure or an adventure hike to Mendenhall Glacier from Juneau, Alaska
A Klondike zipline tour or a ride on the White Pass Scenic Railroad in Skagway, Alaska
A sea otter and wildlife quest in Sitka, Alaska
A tour of the Peace Park in Nagasaki, Japan
A full day tour to Hanoi from Hong Gai, Vietnam
A kangaroos and koalas tour in Melbourne, Australia
A Maori cultural experience in Wellington, New Zealand
An off-road adventure in Bora Bora, French Polynesia
Guests wishing to take advantage of this extraordinary value are required to reserve and deposit their cruise by March 31, 2009.
Visit http://www.RSSC.com for more information.
About Regent Seven Seas Cruises - Regent Seven Seas, a Prestige Cruise Holdings company, operates a fleet of medium-sized luxury cruise ships that visit over 300 ports on all seven continents, including Antarctica. RSSC is consistently rated among the world's top three cruise lines by readers of luxury travel magazines. Travel professionals worldwide voted RSSC the 'World's Best Luxury Cruise Line' for the fifth consecutive year as part of the 2008 Travel Weekly Awards and readers of Condé Nast Traveler magazine voted RSSC 'World's Best Small-Ship Cruise Line' in 2007. For further information, contact Regent Seven Seas Cruises, 1000 Corporate Drive, Suite 500, Fort Lauderdale, Florida, 33334. For brochures, call toll-free (866) 284-4079; for reservation information call toll-free (800) 285-1835; or visit http://www.RSSC.com
About Prestige Cruise Holdings - Prestige Cruise Holdings (PCH) is a subsidiary of Apollo Management L.P. and the parent corporation of Regent Seven Seas Cruises and Oceania Cruises. Formed in 2007 to manage select assets in Apollo Management's cruise investment portfolio, PCH is led by Chairman and Chief Executive Officer Frank J. Del Rio, the founder of Oceania Cruises. PCH is the market leader in the Upper Premium and Luxury segments of the cruise industry with more than 4,450 berths between the Regent Seven Seas and Oceania Cruises brands, a number the company expects will grow to more than 6,700 berths by 2011.
All fares and offers are per person based on double occupancy, in U.S. dollars, reflect promotional savings, and are for new bookings only, subject to availability, may not be combinable with other offers, are capacity controlled and may be withdrawn at any time without prior notice. This promotion is available for new bookings only between 12/30/2008 and 3/31/2009. FREE Unlimited Shore Excursions are capacity controlled and subject to availability. Requested excursions may not be available at time of booking. Supplement will apply on Regent Choice excursions and excludes Private Arrangements and all Adventures Ashore programs. Restrictions apply. Additional terms and conditions may apply. RSSC reserves the right to correct errors or omissions and to change any and all fares, fees and surcharges at any times. For terms and conditions visit http://www.RSSC.com. Ships' Registries: Bahamas and Bermuda. © 2009 Regent Seven Seas Cruises.
For more information contact: Andrew Poulton, Regent Seven Seas Cruises, (800) 477 7500, ext. 7377, or direct (954) 940 7377.
###