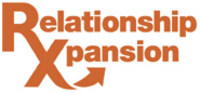 In my work as a business consultant, I began to notice that most of the services firms I worked with kept repeating the same industry-standard methods for revenue generation, but with limited results
Chicago, IL (Vocus) January 8, 2009
A tried-and-true axiom in the business world holds that it costs more to attract and secure a new client than it does to grow an existing one. In the current economic downturn this is especially true. So then why are so many professional services organizations missing the golden opportunities that lie within their ranks?
The consulting experts at Gray Matters Group are asking that very question. Even in these difficult times, service companies can do more than simply maintain current clients. They can also generate new business from their current, and even new, clients by tapping into a little-used but existing resource: their client-facing technical delivery professionals.
"In my work as a business consultant, I began to notice that most of the services firms I worked with kept repeating the same industry-standard methods for revenue generation, but with limited results," says David Ryan, Managing Partner of Gray Matters Group. "If these firms could find a way to activate their client-facing technical staff to help support relationship development and identify revenue opportunities…think of the possibilities!"
So he devised a method for activating the people within those services firms who come into contact with clients on a day-to-day basis: the technical consulting staff. This comprehensive program addresses the entire process – from communicating the steps and goals to the technical staff, alleviating the inherent apprehension that many of them may have, all the way through keeping the momentum going and making the new behaviors stick in the long term.
To help professional services companies implement this proven method of revenue generation, Gray Matters Group has published an informative white paper detailing the proven steps and best practices for activating this valuable resource for developing client relations and uncovering hidden opportunities.
"Sometimes the best answer to a problem is the most simple one, and that's the case here. The resources for generating revenue are right in your back pocket," Mr. Ryan says. "You just have to know how to activate them."
About Relationship Xpansion®
Relationship eXpansion is a training and management experience developed exclusively for professional services firms that helps activate client facing service delivery professionals through a repeatable program and process for expanding firm relationships in order to generate incremental leads, grow revenue, retain clients and differentiate from competitors. Learn more about Relationship Xpansion at http://www.RelationshipXpansion.com.
About Gray Matters Group
Founded by seasoned professionals with extensive experience working in and with a wide range of professional services firms representing varying service disciplines, Gray Matters Group is an education and consulting firm that works exclusively with professional services organizations. Gray Matter client firms range from the "Big 4" through small / mid-sized firms within the disciplines of IT, Tax, Audit, HR, Operations, Law, and Financial & Strategy consulting, among others. More at http://www.GrayMattersGroup.com.
Contact:
David Ryan, Managing Partner
Gray Matters Group LLC
web: http://www.graymattersgroup.com
phone: 312-881-2230
email: info@graymattersgroup.com
###