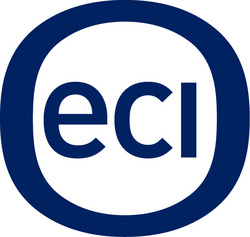 Packet-Enabled Optical Networking Quarterly Market Tracker, Q3 2008
Petah Tikva, Isreal (PRWEB) January 12, 2009
ECI Telecom, global provider of networking infrastructure solutions optimized for next-generation network migration, announced today that Heavy Reading has recognized ECI as the leading vendor in the report, "Packet-Enabled Optical Networking Quarterly Market Tracker, Q3 2008," which tracks the newly defined packet-optical transport system (P-OTS) product category. ECI captured leadership in this segment for the past three quarters.
"The P-OTS segment is growing at a significantly faster rate than the overall optical transport market, as carriers understand the intrinsic benefits of such a converged solution. ECI has been a pioneer in packet-optical transport systems and has achieved leadership with the XDM platform. Suppliers, such as ECI, that are evolving their optical transport product lines for the packet future will be best-positioned to help carriers worldwide as they migrate their networks from circuit to packet," said Sterling Perrin, Senior Analyst at Heavy Reading, and author of the Packet-Enabled Optical Networking Quarterly Tracker.
P-OTS refers to the combination of connection-oriented Ethernet, SDH/SONET, and WDM ROADM capabilities, all integrated in one converged platform. Such platforms bring significant capital expenditure and operating cost reduction to carriers evolving from legacy TDM services to next-generation packet and optical services because this approach implements fewer platforms, less manpower, less power consumption and simplified management. ECI's P-OTS solution is based on the XDM® Multi-Service Transport Platform (MSTP), which integrates WDM, SDH/Sonet and packet capabilities such as Carrier Ethernet. The XDM is managed by ECI's LightSoft® network management system which is unique in its ability to provide a complete view of the network from the physical connection through the network layers. This ability to manage multiple layers in the network from one management tool is a cornerstone of ECI's 1Net strategy for managing transitions in network evolution.
"We always strive to stay at the forefront of technological advances and are honored to be recognized as the leading vendor in the P-OTS market. The integration of MPLS, DWDM, ROADM and SONET/SDH functionality in one platform is one of the key differentiators of ECI's XDM. With its flexibility and architectural agility, the XDM solution allows carriers to migrate at their own pace by investing only where and when economically justified," said Eyal Shaked, Executive Vice President and General Manager of the Network Solutions Division, of ECI Telecom.
About Heavy Reading
Heavy Reading is an independent market research organization offering quantitative analysis of telecom technology to service providers, vendors, and investors. Its mandate is to provide the comprehensive competitive analysis needed today for the deployment of profitable networks based on next-generation hardware and software.
About ECI Telecom
ECI Telecom Ltd. delivers innovative communications platforms to carriers and service providers worldwide. ECI provides efficient platforms and solutions that enable customers to rapidly deploy cost-effective, revenue-generating services.
Founded in 1961, Israel-based ECI has consistently delivered customer-focused networking solutions to the world's largest carriers. The Company is also a market leader in many emerging markets. ECI provides scalable broadband access, transport and data networking infrastructure that provides the foundation for the communications of tomorrow, including next-generation voice, IPTV, mobility and other business solutions. For more information, please visit ecitele.com.
Certain statements contained in this release may contain forward-looking information with respect to plans, projections or future performance of the Company. By their nature, forward-looking statements involve certain risks and uncertainties including, but not limited to, product and market acceptance risks, the impact of competitive pricing, product development, commercialization and technological difficulties as well as other risks.
###