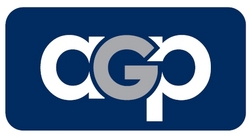 We are pleased to announce that Jay Beck has joined the AGP Senior Management Team and that Jay will be leading our Employee Benefits Division's Business Development Programs. Jay brings twenty years of experience in sales and operations and financial management to AGP, and is a proven leader in all facets of Health and Welfare Programs for Corporate America
Dallas, TX (PRWEB) January 12, 2009 -–
Apex Global Partners (AGP) appoints Jay Beck as Managing Director of Business Development for its Benefits and Consulting Division and Senior Vice President of the corporation.
"We are pleased to announce that Jay Beck has joined the AGP Senior Management Team and that Jay will be leading our Employee Benefits Division's Business Development Programs. Jay brings twenty years of experience in sales and operations and financial management to AGP, and is a proven leader in all facets of Health and Welfare Programs for Corporate America," states Gary Griffith, Chairman and CEO of Apex Global Partners, Inc. Prior to joining AGP, Mr. Beck was President and CEO of Century Healthcare.
"Joining the AGP Senior Management Team is a great opportunity for me to utilize my business experiences to expand the successful AGP business model. Apex has built a leading sales and service organization for mid- to large-size corporate clients, and their range of services, coupled with a strong service model, gives us a unique opportunity with our current and future customers. We look forward to becoming the leading Employee Benefits broker and consultant in the Southwestern United States," states Jay Beck.
Based in Dallas, Apex Global Partners provides creative solutions to its corporate clients in the areas of domestic and international insurance brokerage, as well as employee benefits and human resources consulting. Apex works with more than 62 partners in 55 countries through its participation in WBN, Ltd, the largest privately owned insurance broker network.
For more information, Contact:
Gary Griffith or Scott Brock
Apex Global Partners
9400 North Central Expressway, Suite 1400
Dallas, Texas 75231
214.871.0404
http://www.agpins.com
###