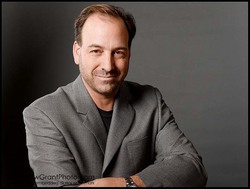 I just wanted to do my part and help out, and sending in medics was the best way I could be of assistance
Carlsbad, CA (PRWEB) January 12, 2009
San Diego personal-injury attorney Gordon Levinson has endowed the middle-eastern based organization Physicians for Human Rights with an emergency foundation grant to address wide-spread civilian casualties in the Gaza Strip.
The Palestinian death toll has topped 700 as the conflict between Hamas and Israeli forces reached its fourteenth day. The number of injured civilians in the Gaza Strip is estimated in the thousands. Hospitals in Gaza are already filled to capacity and medical supplies are rapidly becoming depleted. With a medical system already on the verge of collapse as a result of the region's closure, 1.4 million civilians are in desperate need of medical help.
In the face of this dire situation, attorney Levinson has joined with fellow directors of the Max and Anna Levinson Foundation to authorize an immediate foundation grant to be made to the non-partisan Israeli and Palestinian group Physicians for Human Rights. "I just wanted to do my part and help out, and sending in medics was the best way I could be of assistance," said Levinson.
Physicians for Human Rights was founded in 1988 by Dr. Ruchama Martin to advocate for human rights regarding healthcare in both Israel and the Occupied Territories, and is centered in Jafa, Israel. The group is comprised of both Israeli and Palestinian members, with a high concentration of medical doctors. Human dignity, wellness and the right to health are the organization's core values, without regard to geographical or political affiliation. The organization's activities integrate advocacy and action toward changing harmful policies, and providing urgently needed healthcare under challenging circumstances. The group works in solidarity with various other organizations, both Israeli and Palestinian, and provides aid to prisoners, detainees, refugees, migrant workers, and inhabitants of unrecognized and unaffiliated villages throughout the Negev Desert and the Occupied Territories.
As the conflict in the Gaza Strip escalates, Palestinian hospitals have asked Physicians for Human Rights to help secure much needed medical supplies including basic sterilization equipment, needles, dressings, anesthetics, catheters, medical gases, laryngoscopes, oxygen, portable monitors, ventilators, x-ray-machines, beds and other desperately needed items. The Levinson Foundation grant -- which currently stands at $18,000 but may increase -- will assist Physicians for Human Rights in responding to this crises.
The Max and Anna Levinson Foundation is a private foundation that makes grants to individuals and groups committed to developing a more just, caring, ecological and sustainable world, in which people have a greater ability and opportunity to determine directions for the future. The Levinson Law Group is a Carlsbad based law firm that specializes in personal injury law and represents victims of life-changing tragedies. For more information, visit the firm's web site at levinsonlawgroup.com or call (760) 692-2260.
###