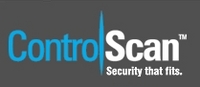 We are very fortunate to have someone of Joan's background and reputation join our committee
Atlanta, GA (PRWEB) January 11, 2009
ControlScan (controlscan.com), the leading provider of PCI compliance and security solutions exclusively focused on small merchants, announces Joan Herbig's appointment to the Electronic Transactions Association's (ETA) Risk and Fraud Committee.
"We are very fortunate to have someone of Joan's background and reputation join our committee," said Victoria Strayer, committee chair, ETA's risk and fraud committee and senior director, enterprise business compliance, TSYS. "Since ControlScan is exclusively focused on helping smaller merchants achieve PCI compliance and become more secure businesses, Joan has a unique perspective on this segment of the market and its impact on the broader industry. As Chair of the Technology Association of Georgia, Joan also understands how to get things done on a grassroots level, which is critical for our committee."
ETA's Risk and Fraud Committee monitors risk, fraud and PCI compliance-related issues in the industry and recommends related best practices and other risk mitigation strategies. Deliverables take the form of white papers, articles/publications, educational programs and Web-based resources. The committee may also be called upon to assist with ETA's outreach efforts to other organizations involved in risk and fraud management (e.g., national/state law enforcement agencies).
"I am looking forward to participating on the Risk and Fraud committee," said Joan Herbig, chief executive officer, ControlScan. "My key objective is to help make complex issues simpler to understand, particularly for small companies who are struggling to understand and prove compliance with PCI standards."
Joan's committee appointment was effective on December 22, 2008 and will run through June 30, 2009.
About PCI Compliance Provider, ControlScan:
Headquartered in Atlanta, Georgia, ControlScan is the leading provider of Payment Card Industry (PCI) compliance and security solutions designed exclusively for small merchants, which make up 98% of all merchants. ControlScan provides easy-to-use Web-based security solutions and a personal level of service that make it easy and cost-effective for these businesses to analyze, remediate and validate compliance. The company's core offerings are complemented by a number of value-added products that help merchants maintain a high security posture and market their achievements to shoppers, most notably Breach Protection insurance and Verified Secure security seals. ControlScan is the solution of choice for small merchants and acquirers because it offers security solutions that are built specifically with the small merchant in mind, a personal level of service and the best value. Acquirers and other merchant service providers rely on ControlScan to manage PCI compliance programs for their entire merchant portfolios to ensure maximum compliance rates. For more information about ControlScan call 1-800-825-3301 or visit controlscan.com.
###