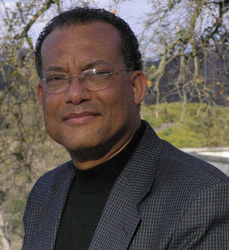 Temecula, CA (PRWEB) January 13, 2009
Americans are obsessed about buying a home, says Tom Graneau (Gran-OH), author of a new book: Renters Win, Home Owners Lose: Revealing the Biggest Scam in America. Home ownership has been widely regarded as one of the best means to financial prosperity. Yet, few people have taken the time to understand the long-term, financial ramifications associated with home ownership to know the real difference between renting and owning.
What if this popular, "best investment," choice is nothing more than a dangerous nightmare? While millions of people assume thousands of dollars in mortgage debt, and spend roughly 30 years trying to repay the note, the best they hope to achieve is a zero percent return on their home investment. In the end, most home owners lose money on the deal.
Graneau proves that home ownership is nothing more the a huge "financial burden." The house can be liken to an "insatiable beast" that continues to require scarce financial resources from its buyer. Those who benefit the most from home ownership are not the buyers, as most people believe, but the government, mortgage lenders, home builders, realtors, and home remodelers. Meanwhile, home owners stay broke as they continue to pour money into the property, hoping to make a profit when they sell the home.
Over the years, the housing industry has denigrated renters by making them feel less successful or accomplished than home owners. The tone has implied everything short of calling them "idiots" who waste their money on rent each month. But when home owners and renters are compared side-by-side, renters continue to retain tremendous financial advantages over most home owners.
According to Tom Graneau (Gran-OH), renters' flexibility, finances, and freedom put them in a position to beat the financial outcome of most home buyers.
Renters Win, Home Owners Lose: Revealing the Biggest Scam in America , by Tom Graneau, Sr. This thought-provoking masterpiece will cause you to rethink the way you view home ownership vs. renting.
Trade Paperback; $19.95;176 pages; ISBN 978-0-9711517-3-4
About the Author
Tom Graneau, Sr., a personal financial management coach, educator, and author of, Are You Financially Checkmate? You Live in an Economic Culture Designed to Keep You Broke, Discover How to Take Control and Free Yourself from Financial Bondage.Provides financial education through counseling, workshops, and presentations to people in the civilian community, government agencies, and the military.
His books can be purchased in all major bookstore or online at Amazon, Barnes & Noble, Atlasbooks, Borders, or by calling 1-800-247-6553.
###