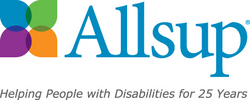 Most people think the Medicare Advantage choice they make during annual enrollment, which runs Nov. 15 to Dec. 31, is written in stone for the next year
Belleville, IL (Vocus) January 12, 2009
Although annual Medicare enrollment has ended, some Medicare Advantage beneficiaries can still switch their coverage during the current Medicare open enrollment period. That information comes from Allsup, a leading provider of Social Security disability, financial and healthcare-related services to people with disabilities.
"Most people think the Medicare Advantage choice they make during annual enrollment, which runs Nov. 15 to Dec. 31, is written in stone for the next year," said Paul Gada, personal financial planning director and product manager for Allsup Medicare Advisor(SM). "But under certain circumstances, beneficiaries can change their plan by March 31, and they should take advantage of this if they don't think the plan they have is going to best fit their needs." The Allsup Medicare Advisor service helps people with disabilities choose the best, most affordable Medicare plan to meet their specific needs.
During the open enrollment period, Jan. 1 through March 31, some individuals have an opportunity to switch plans, but there are limitations. Specifically, they must continue to keep prescription drug coverage if they had it as of Dec. 31. Or, if they did not have prescription drug coverage as of Dec. 31, they cannot add it to their plan.
For example, someone could switch from a traditional Medicare plan with Part D (prescription drug) coverage to a Medicare Advantage plan with prescription drug coverage included, but cannot switch from a Medicare Advantage plan with prescription drug coverage to a traditional Medicare plan without also adding Part D coverage. Additionally, while individuals can switch from one Medicare Advantage plan to another, so long as both either cover or do not cover prescription drugs, they cannot switch from one Part D plan to another. (See chart for an outline of scenarios.)
"If you have second thoughts, your financial situation has changed or your health needs have changed, open enrollment gives you a chance to make changes to help improve your situation," said Gada.
For example, Gada explained, an individual with Medicare Part D coverage who has been prescribed a costly medication may want to consider finding a Medicare Advantage plan with prescription drug coverage that provides benefits during the gap. For 2009, the gap in Medicare Part D prescription drug coverage occurs once a Medicare beneficiary's prescription drugs, including what the plan pays and the patient's own deductibles and co-pays, has reached $2,700. The individual then is responsible for paying the next $3,453.75 himself or herself.
Eligible individuals also may want to consider switching plans because of the cost. In addition to the premium, traditional Medicare requires an individual to pay 20 percent of the Medicare-approved amount out of their own pocket, while Medicare Advantage plans tend to have lower, flat-fee co-pays or none, depending upon the plan; Medicare Advantage plans also tend to offer lower costs for prescription drug coverage.
Overall coverage is another factor, particularly for individuals with disabilities. Because of limited coverage under traditional Medicare, many individuals buy Medigap supplemental coverage; however, this may preclude individuals from filing claims related to pre-existing conditions during the six-month waiting period. Medicare Advantage plans are required to cover pre-existing conditions.
After Open Enrollment, Switching Options Are Limited
Between the end of open enrollment on March 31 and the start of the next annual enrollment in November, individuals can join or change their plans for only a few specific reasons. These include:

Disability - individuals can join a plan three months before or three months after their 25th month of disability as determined by the Social Security Administration.
Turning 65 - three months before or after the month that beneficiaries turn 65, they can enroll in a new plan.
Moving out of the plan's service area - people moving permanently out of their plan's service area are allowed to switch plans at anytime during the year.
Nursing home residents - a person that moves into, lives in or is leaving a nursing home can enroll in a new plan at anytime during the year.
Fraud - if a person learns they were enrolled in a plan without their knowledge, they can contact their state health insurance program (SHIP) at anytime during the year for assistance in switching plans.
Recipients receiving "extra help" can switch plans as needed to ensure they are getting the most cost-effective, appropriate coverage possible. People who get extra help include those with income and assets under a certain threshold (Low-Income Subsidy/LIS), those who are eligible for Medicare and Medicaid (dual-eligible) and people receiving Supplemental Security Income (SSI) benefits.
About Allsup
Allsup, Belleville, Ill., is a leading nationwide provider of financial and healthcare-related services to people with disabilities. Founded in 1984, Allsup has helped more than 110,000 people receive their entitled Social Security Disability Insurance and Medicare benefits. Allsup employs more than 550 professionals who deliver services directly to consumers and their families, or through their employers and long-term disability insurance carriers.
The Allsup Medicare Advisor service provides customized, objective support to help individuals with disabilities navigate the complexities of Medicare and Medicare Advantage programs, analyze the best plan coverage and provider options based on individual preferences, better understand healthcare cost information, and simplify the confusing process of enrolling in a Medicare Advantage plan.
For more information, visit Allsup.com.
The information provided is not intended as a substitute for legal or other professional services. Legal or other expert assistance should be sought before making any decision that may affect your situation.
Contact:
Mary Jung, (773) 429-0940
Dan Allsup, (800) 854-1418 ext 5760
###