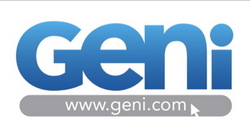 We were thrilled when Geni inked a deal with Leverage to handle the facilitation of their gift card sales.
Santa Ana, Calif. and West Hollywood, Calif. (PRWEB) January 12, 2009
Leverage Inc. (http://www.leveragecard.com), a leading provider of online gift card, loyalty, and promotional services, and Geni Inc. (http://www.geni.com), which operates the family social networking site Geni.com, today announce a new business development initiative and technological integration which create additional revenue streams and add to both companies' strategic partnership portfolios.
Under the terms of the partnership, Leverage will serve as the facilitation house for Geni's gift card sales, which are driven by the millions of gift-based event reminders emailed each month to their users. Geni.com is a family social networking site that provides its millions of active members with an online resource to build their family tree, preserve their family history, share photos and videos, and celebrate special events with their event reminder service/emails.
"We were thrilled when Geni inked a deal with Leverage to handle the facilitation of their gift card sales." stated Leverage co-founder and CEO, Mark Roberts. "In a down economy, it is more important than ever for companies to work together in cost-effective and collaborative ways to provide services and products that increase the overall value proposition for customers."
Geni utilizes its family newsfeed and email notifications to remind their users when someone in their family has an upcoming birthday or anniversary. By adding Leverage's selection of gift cards to the existing virtual gift selection, Geni can further monetize this popular feature while providing additional value and convenience to its users.
"Our users already love sending each other virtual gifts for special events such as birthdays and anniversaries. The addition of Leverage's impressive selection of gift cards moves this gift giving into the real world, giving our users that much more value and convenience," stated David Sacks, CEO of Geni.
About Leverage Inc.
Leverage Inc. provides a free personal web application for users to manage their gift cards, loyalty/rewards programs, and retailer offers online. Leverage customers have access to a single application that allows them to purchase, track and exchange gift cards, earn interest on gift card balances, enroll in and manage loyalty and reward programs and receive highly targeted offers and savings from retailers. Furthermore, Leverage allows businesses to deliver offers and marketing messages in a non-interruptive and completely transparent way at the very moment customers are preparing to shop.
Leverage Inc. is headquartered in Santa Ana, Calif. For more information, visit the company's Web site at http://www.leveragecard.com.
About Geni Inc.
Geni Inc. provides through its website Geni.com a free tool for understanding and staying in touch with your family online in a private, secure environment. Geni was a winner of the 2007 Webware 100 Awards, which named it one of the top 100 sites on the internet and one of the top 10 reference sites. It is by far the youngest site to receive this honor. It was nominated again in 2008 in the social (networking) category. In May 2008 Time(TM) Magazine named Geni.com one of the Top 50 Websites of 2008.
Geni Inc. is a privately held company headquartered in Los Angeles, California. Geni was founded by former executives and early employees of PayPal, eGroups, eBay, and Tribe and is backed by venture capital firms Founders Fund and Charles River Ventures. For more information visit the company's web site at http://www.geni.com.
© 2008 Leverage Inc., LeverageCard.com, and the Leverage Inc. logo are trademarks or registered trademarks of Leverage Inc. in the United States and/or other countries. Other brand and product names are trademarks or registered trademarks of their respective holders. Information is subject to change without notice. All rights reserved. Geni is a registered trademark of Geni, Inc.
# # #