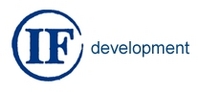 The market is definitely slower, but there are still buyers out there
Georgetown, Texas (PRWEB) January 12, 2009
IF marketing & advertising's Senior VP of Real Estate & Interactive Marketing is currently featured on PrivateCommunities.com, sharing his expertise on cost effective lead generation. As the executive in charge of the agency's interactive and real estate projects, Robert Cowes has earned a reputation as a leading expert in lead generation and marketing for real estate clients, especially for home builders, resort and second home properties.
Since 2002, IF marketing & advertising has specialized in full-service branding, marketing and sales for high-end real estate developers and builders. In that time, Cowes has led the design and management of the agency's demand generation programs for developments and builders across the country. And with the company's proprietary CRM, real estate clients can measure every placement and every dollar spent per lead.
"IF marketing & advertising was an easy choice for this case study," explains Mark Bowen, Western Regional Director for PrivateCommunities.com. "We've always been impressed with their organization's measured approach to lead generation and their commitment to accounting for the performance of every campaign and every dollar spent on behalf of their clients. We're proud to be one of the sources where they can show their clients real results. IF knows where to find home buyers in today's market."
With a significant reduction in number of transactions forecasted for 2009, builders and developers have had to adjust their budgets to account for shrinking sales forecasts. And since marketing budgets go hand in hand with those forecasts, they are typically the first to face cuts. But in these times of budget crunches, builders and developers need to be careful in selecting an agency or freelancer that does not have a proven track record in real estate marketing to manage their branding, advertising or lead generation programs; what you may be saving in the short term will likely end up costing much more in poor results and wasted marketing dollars over the long term.
Whether it's with IF or one of the twenty or so agencies that dedicate themselves to this sector, Cowes argues, it's important to partner with a full-service agency that can generate quality results despite market conditions. Agencies that are experienced in real estate lead generation and cost-effective marketing strategies know what works and what doesn't in terms of print, interactive and email marketing for specific target audiences.
What this experience has yielded is an understanding that it's not always about the quantity of leads, but the quality--especially when budgets are on the line. As the case study illustrates, IF's tracking and analysis shows that PrivateCommunities.com is one of the most consistent sources of quality leads, attracting buyers that have already decided to purchase a resort or second home property. By targeting buyers who are already in the frame of mind to buy, PrivateCommunities.com helps IF attract a number of prospects at a very low cost-per-lead. The lower the cost-per-lead, the higher the return on a client's investment.
"The market is definitely slower, but there are still buyers out there," says Robert Cowes, Senior VP of Real Estate & Interactive Marketing at IF marketing & advertising. "No matter how bad it looks, there are still going to me more than 4 million people buying residential real estate in 2009. For us, it's just a matter of finding them in more cost-effective ways, driving down the cost-per-lead to land within our clients' margins."
Read the entire case study, "Show Me The Buyers: Fundamental building blocks of a cost-effective marketing plan" at http://www.privatecommunities.com/casestudy_IF/index.htm
About IF marketing & advertising
IF marketing & advertising is a rapidly growing full-service marketing company, based in Georgetown, Texas, that combines innovative designs, strategic leadership, and up front accountability to deliver traditional and Internet marketing solutions. Leveraging marketing expertise and trendsetting creativity, IF helps clients build brand strategy and market presence that generates qualified demand and quantifiable results. Ranked 5th largest web design ad agency and named #4 in the 50 fastest-growing private companies in Central Texas by the Austin Business Journal in 2007, IF provides innovative marketing solutions to businesses from start-up to Fortune 500.
http://www.ifdevelopment.com.
About PrivateCommunities.com, a division of Private Communities Registry, Inc.
Established in 1996, PrivateCommunities.com is the largest and highest accessed consumer resource for information about master-planned communities with a 45% market share in the Destination Amenity Communities custom sub-category according to HitWise, an Experian Company. http://www.PrivateCommunities.com
###