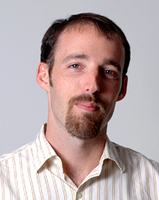 Now more than ever, Marketing and IT executives are being tasked with what seems to be an unattainable goal: do more with less. This event will expose attendees to a unique solution that will help them increase their top-line while helping to control bottom-line costs, from virtually day one
Reston, VA (PRWEB) January 11, 2009
On January 29, leading Web Design and Development firm Siteworx Inc. will host the next in its ongoing executive networking events. Each event is designed to highlight the best online strategies to sustain and grow business in the down economy.
The briefing, titled "Drive Online Revenue & Reduce Costs with Teleaf® Customer Experience Management Solutions," will present an in-depth discussion and demo of Tealeaf -- a highly effective way that businesses can increase online conversions and reduce inbound calls and emails.
Tealeaf enables companies to see and act on what customers experience - without relying on the customer to call - resulting in more successful transactions (and greater revenues), while at the same time reducing in-bound calls and dramatically decreasing operating costs.
"Now more than ever, Marketing and IT executives are being tasked with what seems to be an unattainable goal: do more with less. This event will expose attendees to a unique solution that will help them increase their top-line while helping to control bottom-line costs, from virtually day one," says Tim McLaughlin, President of Siteworx.
Together, Siteworx and Tealeaf will provide five best practices with solution information to help IT, marketing, customer service and product management executives:

Ensure a great online customer experience that promotes cross selling opportunities and drives higher customer retention rates.
Reduce the time spent identifying and resolving usability and technical problems, including complex UI issues that are often associated with privacy and security requirements (two-factor authentication mechanisms).
Improve customer support call resolution rates by immediately understanding and effectively responding to customer issues.
Manage online customer disputes with records of actual customer interactions.
This live event will also be broadcast via webex. Attendance is by invitation-only and registration is required. To learn more, visit http://www.siteworx.com .
Interested parties can also view a recording of the December 2008 session, Spotlight on Search Technologies now available on siteworx.com.
About The Siteworx Executive Briefing Series:
Siteworx is one of the largest independent Web design and development firms in metro Washington, D.C. Dedicated to delivering objective, experience-based insights into the tools and methodologies that are changing the face of the Web, this ongoing series of executive briefings moves beyond the hype to spotlight innovative approaches to the most pressing website design and development challenges.
About Siteworx, Inc.
Siteworx provides the full range of Web design and product development solutions through deep expertise in user experience, a wide range of Web technologies (.NET, Java, LAMP, Ruby on Rails, etc.), and an award-winning creative design team. From mobile applications and social media strategies--social networks, blogs, RSS--to content management, enterprise search and analytics solutions, Siteworx delivers improved performance to an impressive roster of commercial and nonprofit clients including AOL, The College Board, Discovery Communications, National Geographic and U.S. News & World Report. Learn more at http://www.siteworx.com.
# # #