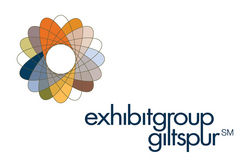 Susan's long-standing relationships with major sports franchises, celebrated museums, high-tech companies and movie studios will bring a wealth of new opportunities to EG
Chicago, Ill. (PRWEB) January 12, 2009
Exhibitgroup/Giltspur (EG), a leading experiential marketing agency known for creating meaningful and memorable brand experiences, today announced the addition of Susan E. Fisher as director of new business development. Based in Phoenix, Fisher will be responsible for the development of permanent installation projects and event marketing initiatives for select clients. She joins the company with more than 20 years of experience in the exhibition and marketing industries.
"Susan's long-standing relationships with major sports franchises, celebrated museums, high-tech companies and movie studios will bring a wealth of new opportunities to EG," said John Jastrem, president and CEO, Exhibitgroup/Giltspur. "Her expertise in permanent installations, executive briefing centers and sports marketing are the perfect storm. It's exactly what we need to continue our growth and success in 2009."
Prior to joining EG, Susan spent five years as a senior account director at H.B. Stubbs Companies, a Midwest-based provider of event marketing solutions. There she traveled between the Detroit and Salt Lake City offices and was responsible for managing client programs for a variety of leading brands.
Before H.B. Stubbs Companies, Susan was an executive director of new business development at George P. Johnson, a leading experiential marketing agency. There she worked out of the Detroit and Los Angeles offices, managing projects and building long-lasting relationships with clients including The USS Missouri at Pearl Harbor and the Santa Barbara Maritime Museum.
Before George P. Johnson, Susan spent ten years with Exhibitgroup/Giltspur as a senior account executive. During this time she managed major trade show programs and museum projects for clients including the Arizona Diamondbacks (MLB), the Buffalo Sabres (NHL), Rollerblade, Kingston Technology, the J. Paul Getty Museum, and the Museum of Natural History in Morro Bay, California.
"I'm thrilled to be back at EG," said Fisher. "Throughout its history, EG has always been an industry leader in the event marketing space. What brings me back is the same as what initially drew me to the company - people, products, and services that are unmatched in this industry. Now with John at the helm, the company is growing and succeeding by the second, and I'm thrilled to be in a position to help that growth."
Originally from Chicago, Susan has lived on both coasts and in the Midwest. She holds a master's degree in Business Communication from the University of St. Thomas in Minnesota, and a bachelor's degree in Speech, Communications and Theatre from Temple University in Pennsylvania.
About Exhibitgroup/Giltspur:
Exhibitgroup/Giltspur (EG) is an award-winning experiential marketing agency known for creating meaningful and memorable connections between leading companies and their customers. By producing powerful brand experiences through exhibits, events, mobile marketing tours, permanent installations, and temporary retail environments, EG helps clients accelerate the sales process, deepen brand loyalty and consistently deliver superior results. The company also creates branded entertainment experiences that surprise and delight audiences worldwide. Backed by the financial strength of its parent company, Viad Corp (NYSE: VVI), EG employs more than 600 professionals in 28 client care centers throughout the world. For more information, please visit http://www.e-g.com .
###