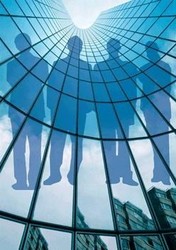 Gaming organizations of all sizes looking to create great guest experiences and drive even greater business performance will benefit from the new Gaming Industry Engagement Program, a complete survey administration and reporting solution
Rolling Meadows, IL (PRWEB) January 13, 2009
Valtera, a leading provider of human capital consulting solutions, and the TRACOM Group, a leader in workplace performance and improving interpersonal skills, have partnered to offer the first employee engagement program designed specifically to focus on the unique needs of the tribal and corporate casino gaming industry.
The Gaming Industry Engagement Program is built on a turn-key employee survey that measures key aspects of employee engagement, including ethics & integrity, supervision, teamwork and commitment to organizational success. Participating companies receive a detailed report of their results and have the ability to compare their data with those of a variety of high-performing organizations.
"Gaming organizations of all sizes looking to create great guest experiences and drive even greater business performance will benefit from the new Gaming Industry Engagement Program, a complete survey administration and reporting solution," said Michael Butler Vice-President of Sales and Marketing at Valtera. "This program is designed to give leaders at tribal and corporate casino properties the tools to manage more effectively, and improve the return on the organization's most valuable asset- its employees."
The survey includes a standard set of survey topics and questions. Optional topics especially relevant to the gaming industry include service climate, diversity/inclusion and Climate for Responsible Gaming. Built from decades of expert research, the Valtera survey methodology is recognized as one of the industry's most accurate measures of engagement among employees. Valtera's and TRACOM's consultants can also analyze survey findings and provide solutions to improve employee engagement at the surveyed organizations. TRACOM founded and leads the G2E Leadership Academy held annually during the industry's Global Gaming Expo.
Other key features of the engagement program include:

Premier Content: Measure engagement meaningfully, using proprietary content with demonstrated business impact.
Normative Data: Participating companies can make comparisons to other "best to work for" firms for targeted, specific and relevant benchmark results.
Flexibility: Select from a range of options to configure a solution that fits organizational requirements.
Affordability: Realize the best value from using a proven survey and a standard process.
Actionable: Report indicates specific ways to improve engagement and performance.
For more information about the Gaming Industry Engagement Program or other Valtera and TRACOM solutions, please visit http://www.valtera.com or http://www.tracomcorp.com
About Valtera Corporation
Valtera is a professional services firm that provides premier human capital consulting and technology solutions to organizations worldwide. Valtera offers science–based solutions in the following areas: Leadership Assessment, Testing & Selection, Surveys & Analytics, Employee Engagement, and HR Audits & Legal Support. The company was founded in 1977.
About TRACOM Group
For nearly 50 years, The TRACOM Group has helped individuals and organizations improve workplace performance by building interpersonal skills, improving teamwork and developing leaders. TRACOM offers measurement-based learning models, courses, surveys, assessment tools and consulting services. Much of TRACOM's work is based on the Social Style Model(TM), a proven model for effective leadership performance, work and personal relationships. TRACOM is a division of Reed Business Information.
Media Contacts:
Valtera Corporation
Jennifer Stoll
847-472-5710
jstoll(at)valtera(dot)com
TRACOM Group
Sean Essex
303-265-6136
media(at)tracom(dot)com
This press release was distributed through eMediawire by Human Resources Marketer (HR Marketer: http://www.HRmarketer.com) on behalf of the company listed above.
# # #