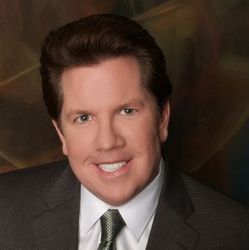 The Business Guide to Background Checks
(PRWEB) January 14, 2009
Tampa, FL / January 14, 2009 – Accu-Screen Founder and CEO Kevin Connell will appear today on the 10 p.m. edition of the Fox 13 News in a segment focusing on resume lying among job-seekers. Following its broadcast the segment will be available for archived viewing on the Fox 13 website.
Accu-Screen is a leader and expert in employment background screening, specializing in criminal background checks. Connell will speak on the most common resume lies that his firm finds in their work with employers. The most common resume falsifications involve these key pieces of information:

Dates of employment
Job title (inflated rank)
Criminal records
Salary level
Professional license (e.g. MD, RN, CPA, etc.)
Self-owned business (e.g. 'ghost' company)
"In a challenging economy, people tend to lie more," says Connell. "I regularly teach classes and seminars about the routine causes of fraud in the workplace. These same elements are at work in resume lying and employers have a measure of control in addressing these factors."
According to Connell, job-seekers must be made aware that in an especially competitive job market, employers are intensely scrutinizing employment backgrounds, education credentials, and other key information contained in their resume or application.
"It's a buyer's market for hiring managers and recruiters," says Connell. "Our clients, who know that 43% of resumes we screen include a discrepancy, likewise know to be vigilant and thorough in their background screening measures."
Those who wish to view the Fox News Segment during the on-air broadcast should tune in at 10 p.m. The segment will be available for viewing online. Accu-Screen will provide a link to the recorded broadcast on their website.
For additional information about resume lying and matters of employment screening, Accu-Screen provides an eBook, "The Business Guide to Background Checks" available on the company blog for download here: http://www.backgroundcheckscenter.com/
About Accu-Screen, Inc.
Since 1994, Accu-Screen, Inc. has been an industry pioneer, leader and expert in employment background screening, specializing in criminal background checks. Its reports are delivered to companies across the world in 2 - 72 hours. CEO Kevin G. Connell founded the company with a burning desire that companies hire the right people from the start, resulting in greater cost control and better safety in the workplace. Mr. Connell also serves as a national speaker and expert in negligent hiring, resume fraud, employee theft, and embezzlement.
Media Contact:
Kevin Connell
Accu-Screen, Inc.
800/689-2228
Kevinconnell(at)accuscreen.com
This press release was distributed through eMediawire by Human Resources Marketer (HR Marketer: http://www.HRmarketer.com) on behalf of the company listed above.
###