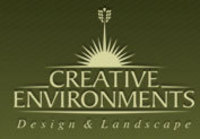 This will mark our 14th appearance at the Maricopa County Home Show and this exhibit will showcase how we have been helping Arizonans create and maintain unique, award-winning landscapes for more than 50 years
Tempe, AZ (PRWEB) January 14, 2009
Creative Environments Landscape & Design will be among the hundreds of premier exhibitors at the Maricopa County Home Show, taking place January 16-18, 2009 at the Arizona State Fairgrounds. The exhibit will feature Spring and Summer landscaping ideas that will help homeowners get ready to live life outdoors - swimming pools, barbecues, wet bars, fountains and more.
"This will mark our 14th appearance at the Maricopa County Home Show and this exhibit will showcase how we have been helping Arizonans create and maintain unique, award-winning landscapes for more than 50 years," said John Waters, Co-Owner of Creative Environments. "The Show is great because it gives us a chance to offer expert advice to homeowners who are just as passionate about their landscaping ideas as we are."
In addition, Creative Environments will also offer visitors special pricing on landscape and design services and ask about our Swim in Spring Special: Sign up for a pool and/or backyard remodel by February 14, 2009 get upgrades on tree sizes, decking and even a stainless steel, 4 burner BBQ*.
To take advantage of this special offer and learn more about Creative Environments Spring and Summer landscape design and remodeling services visit us at the Maricopa County Home Show from January 16-18, 2009. We will be located in Sections 103 and 202.
Maricopa County Home Show Event Details:
When: Friday, January 16th and Saturday, January 17th from 10am - 7pm and Sunday, January 18th from 10am - 5pm.
Where: Arizona State Fairgrounds, located at 19th Avenue and McDowell Road.
Admission: $5.00 for Adults, $2.00 for Children 3-12, 2 & under free.
About Creative Environments:
Creative Environments Design & Landscape, an industry leader since 1950, is the largest and most respected Arizona landscape construction and design company. We continue to win local and national landscaping and remodel awards from industry peers, as well as receive the honor of #1 Landscape Design / Build Company, as voted by the residents of the Phoenix-metro area.
Although unique and functional design is our passion, outstanding customer service is our number one priority. Our talented Design and Construction Consultants will listen to you and then they will use their expertise to develop an integrated and architectural-quality design plan that will create the outdoor living space of your dreams.
With our specialized construction crews and a fully-staffed customer care department, you can rest assured that your entire outdoor living environment will be installed correctly and on time.
Creative Environments can be found online at CreativeEnvironments.com.
*Minimum contract value for pool/spa/and/or landscape is required.
###