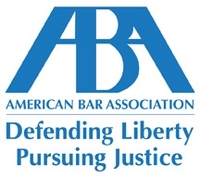 Chicago, IL (Vocus) January 14, 2009
- Inadequate access to insurance, disputes over insurance coverage, critical need for immediate access to cash, devastating property damage--all of these are problems resulting from natural catastrophes, from forest fires in Western states, to flooding in the Midwest and damage from hurricanes or other massive storms in the East and South.
While there have been attempts to address catastrophe problems piece-meal, the American Bar Association Section of Tort Trial and Insurance Practice has developed a series of policy proposals to be considered by the ABA House of Delegates, the association's policy-making body, when it meets in Boston for the ABA Midyear Meeting, Feb. 11-17. These proposals represent a comprehensive set of integrated and highly interdependent measures, to reduce litigation after catastrophes, reduce risk of loss from future catastrophe and aid potential victims of disasters to come.
Proposals include ones that:

The 555-member House will consider these and other proposals when it convenes Feb. 16 in the Hynes Convention Center. No proposal becomes association policy until it is approved by the House. The proposals related to catastrophic loss are among policy offerings including criminal justice matters, legal rights of military personnel, immigration issues and measures affecting legal practice, such as client protections when lateral career moves of lawyers between firms create potential conflicts of interest.
All recommendations for House consideration, including reports advocating their adoption, are posted here. To access the reports, click on the link to the Summary of Recommendations. To read any individual report, click on the report number. The proposals related to catastrophes are in a series of seven reports with recommendations, identified as numbers 107A through 107G.
Online registration for news reporters is easier than ever. Credential guidelines are at abanews.org/credentials.html.
Accredited reporters are welcome to attend and cover all sessions for free. A press room for working journalists will be at the Hynes Convention Center, Exhibit Hall D, Level 2, starting at 8 a.m. on Thursday, Feb. 12, and will remain open for on-site media registration daily from 8 a.m. to 6 p.m. The press room will close one hour after the adjournment of the ABA House of Delegates. For more information, call 312/988-6171, or 310/551-7569 Feb. 11 - 17.
With more than 400,000 members, the American Bar Association is the largest voluntary professional membership organization in the world. As the national voice of the legal profession, the ABA works to improve the administration of justice, promotes programs that assist lawyers and judges in their work, accredits law schools, provides continuing legal education, and works to build public understanding around the world of the importance of the rule of law.
This distribution list is a service to the news media from the American Bar Association Division for Media Relations and Communication Services. Your e-mail address will only be used within the ABA and its entities. We do not sell or rent e-mail addresses to anyone outside the ABA. To change your e-mail listing or be removed from our distribution lists, please contact the Media Relations Department at 312/988-6171 or abanews(at)abanet.org.
To review our privacy statement, go to abanet.org/privacy_statement.html.
###