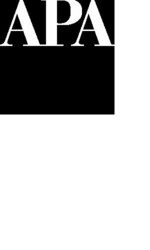 Our research illustrates that successful urban forestry programs are the result of team work that continues long after the trees are planted.
Chicago, IL (Vocus) January 15, 2009
Can you imagine your community without trees? Urban tree canopy in metropolitan areas has been steadily declining. Your community is at risk without an integrated urban forestry program according to a new report by the American Planning Association (APA).
Planning the Urban Forest: Ecology, Economy, and Community Development is the result of a three year study on the impacts and benefits of urban forests. The report details how communities can establish and maintain an urban forestry program.
The first priority in establishing an urban forestry program is integration. The urban forestry program must be integrated into the community's larger comprehensive planning goals. Secondly, the urban forestry program must have effective oversight. Personnel must be included in any urban forestry plans to help maintain and monitor the program.
"Planning and urban forestry are not separate but equal items within a community's agenda," said Jim Schwab, AICP, senior research associate at APA. "Our research illustrates that successful urban forestry programs are the result of team work that continues long after the trees are planted."
Urban forests offer communities many benefits. "Urban forests provide an aesthetic element but also provide economic and environmental benefits," said Schwab. Some of the many benefits provided by an urban forest include:
Reduce long-term expenses related to gray infrastructure such as sewers by managing stormwater runoff;
Provide shading for people and buildings, reducing the urban heat island effect;
Provide clean air for breathing by reducing airborne pollutants;
Reduce stress, aggression, and violence by producing a calming effect.
The report profiles 13 communities that have established successful urban forestry programs. These case studies illustrate how a community can establish, grow, and maintain an urban forestry program--especially one that is enforceable.
Communities featured in the case studies include:
Baltimore County, Maryland
Minneapolis, Minnesota
Urbana, Illinois
Salem, Oregon
Olympia, Washington
Ithaca, New York
Palm Beach County, Florida
Chapel Hill, North Carolina
Emeryville, California
Flagstaff, Arizona
Flower Mound, Texas
McDowell Creek Watershed, North Carolina
Mid-America Regional Council (Kansas City)
Each case study also identifies the stimulus for adopting and implementing an urban forestry program. Important drivers can be environmental failures such as Dutch elm disease, wildfires, or hurricanes; federal or grant money; or community activism.
"If you take away one thing from this report, it is that trees should never be an afterthought," said Schwab. "Trees need to be planned and cared for, or else the trees will continue to disappear from our communities."
The research project was the result of a collaborative partnership among the USDA Forest Service, APA, American Forests, and the International Society of Arboriculture.
Planning the Urban Forest is available through APA's PlanningBooks.com for $60.
154 pages. ISBN: 978-1-932364-57-6.
Complimentary review copies are available by contacting Roberta Rewers at rrewers(at)planning.org or 312.786.6395.
Contact:
Roberta Rewers
APA
312.786.6395
rrewers(at)planning.org
###