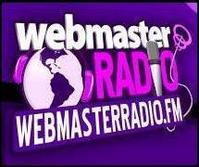 Fort Lauderdale, FL (PRWEB) January 15, 2009
WebmasterRadio.FM, the premier free, 24/7 Internet business radio network focused on the B2B marketplace, is pleased to announce the premiere of a new weekly program called "Office Hours" hosted by one of the brightest minds in the search industry, Vanessa Fox.
On "Office Hours", Vanessa will answer questions submitted to her every week by listeners via her blog at http://www.ninebyblue.com/office-hours or by phone, email, Twitter, or in the WebmasterRadio.FM chat room. She will answer questions on a wide array of subjects including technical SEO issues, rankings problems, search metrics, Web strategy, social media, community building, and audience engagement.
"One of my favorite things about what I do is helping people. I get a lot of email and comments on my blog from people asking me questions about how to improve their web sites, or how to diagnose an issue with search engines," Fox said. "This show seems like a perfect way to answer those questions and help more people at the same time! I'll post more details about the questions each week on my blog, so we can continue the discussion there."
Vanessa Fox, who has been called a "cyberspace visionary" by Seattle Business Monthly, is an expert in understanding customer acquisition from organic search. She shares her perspective on how this impacts marketing and user experience at ninebyblue.com and provides authoritative search-friendly design patterns for developers at janeandrobot.com. She's also an entrepreneur-in-residence with Ignition Partners, Features Editor at Search Engine Land, and coordinator of the Developers Day sessions at the annual Search Marketing Expo Advanced Conference in Seattle.
She previously created Google's Webmaster Central, which provides both tools and community to help website owners improve their sites to gain more customers from search. She was recently named one of Seattle's 2008 top 25 innovators and entrepreneurs.
Office Hours with Vanessa Fox airs live every Thursday at 4:00 pm EST and on demand inside the Search Engine Optimization Channel at http://www.WebmasterRadio.FM.
About WebmasterRadio.FM:
WebmasterRadio.FM lifts the "veiled curtain" of the Internet, bringing the business community together through an interactive radio network. Its listeners are a global group, comprised of everyone from corporate executives and decision makers to small and mid-sized businesses and individual entrepreneurs. WebmasterRadio.FM's stellar line-up of radio programming includes "CoverStory" with Jiyan Wei of PRWeb, WebmasterRadio.FM's official newswire; "The Hook with Katie Kempner" with Katie Kempner, vice president of Crispin Porter + Bogusky; "SEM Synergy" with Search Engine Marketing Industry Leader Bruce Clay and more. To tune into WebmasterRadio.FM's live content or check out the show lineup, please visit http://www.WebmasterRadio.FM.
Media Contact: Brandy Shapiro-Babin 954-309-5578
###