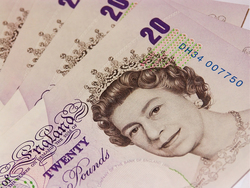 Cardiff (PRWEB) January 17, 2009
Confused.com's head of energy, Gareth Kloet, offers advice to domestic customers who may be worried about paying their energy bills after months of climbing gas prices and freezing conditions:
Start to budget: making provisions for that inevitable energy bill is a wise move, not least since energy prices have increased by an average of 40%, over the last year. When this bill arrives, there are two choices: either pay the bill immediately, or make an arrangement to pay it, but it should not be ignored under any circumstances. If consumers are unable to pay the outstanding amount on their energy bills, it is important to contact the energy supplier as they will be able to spread any arrears by introducing a new payment arrangement which could involve paying back the outstanding amount in installments. If the problem is not dealt with immediately, the recovery process could be nasty; reminder notices may be involved initially, but proceedings could potentially even conclude with a court summons.
Switch to a better payment method: direct debit payments help consumers to budget, as payments come straight out of their bank accounts. These payments can either be fixed, spreading the predicted annual bill over 12 months, or the variable quarterly bill can be paid by direct debit, ensuring that payments never get missed. Suppliers also offer discounts for those who use this payment method.
Stay informed: to find out more about gas and electricity efficiency, reducing usage and saving money, it is worth contacting the Energy Savings Trust on 0800 512 012 for local information. There are also lots of energy saving tips on the Confused.com website.
Look into switching energy supplier or tariffs: last year, there was a huge amount of activity in terms of rising energy costs but, according to an ICM survey carried out on behalf of Age Concern, there was no corresponding increase in switching activity.* The survey found that 20% of consumers reviewed their energy supplier in 2008, compared to 18% the year before. This figure is all the more shocking when considering that those who have never switched could save, on average, nearly £240 over the course of the year.**
There are 14,000 tariffs on the market, so simply switching tariffs without switching supplier could also be a wise move.
"For the millions of people who have a bank account, it is wise to pay energy bills by direct debit, at the very least. As well as the discounts that apply, it will ensure that customers never miss payments, and will help them plan for that shocking winter bill - the impact of which will have been heightened by time off over Christmas and freezing weather conditions. However, as discounts vary, depending on the supplier and tariff, it is always wise to shop around for the best tariff for consumers' particular needs. Energy comparison sites enable consumers to search for the most comprehensive tariffs on the market, with quotes delivered in a matter of minutes."
*Age Concern press release dated 7/11/08
**Confused.com customers saved an average of £238.93 on their annual energy bill in between 01/01/08 - 31/10/08
For further information please contact:
Press office, Confused.com. 02920 434 398
Joanna Harte/ Karen Wagg, Polhill Communications. 020 7655 0550
About Confused.com:
Confused.com is one of the UK's biggest and most popular price comparison services. Launched in 2002, it generates over one million quotes per month. It has expanded its range of comparison products over the last couple of years to include car insurance, home insurance, travel insurance, pet insurance, van insurance, motorbike insurance, breakdown cover and energy, as well as financial services products including credit cards, loans, mortgages and life insurance.
Confused.com has all of the 'big six' energy providers on its panel, customers can save £239* on their annual energy bill by switching with Confused.com
Confused.com is not a supplier, insurance company or broker. It provides a free, objective and unbiased comparison service. By using cutting-edge technology, it has developed a series of intelligent web-based solutions that evaluate a number of risk factors to help customers with their decision-making, subsequently finding them great deals on a wide-range of insurance products, financial services, utilities and more. Confused.com's service is based on the most up-to-date information provided by UK suppliers and industry regulators.
Confused.com is owned by the Admiral Group plc. Admiral listed on the London Stock Exchange in September 2004. Confused.com is regulated by the FSA.
*Confused.com customers saved an average of £238.93 on their annual energy bill between 01/01/08 and 31/10/08
# # #