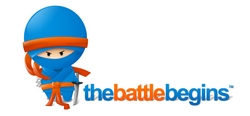 We use a live web application. We don't use the same bogged down system our competitors use. Our system is much faster and lets our users stay in contact in a more effective and smooth manner. Users can join games on the site or create games on the fly
Minneapolis, MN (PRWEB) January 17, 2009
Video games and online play have skyrocketed in popularity within the last decade as corporations such as Microsoft, Sony and Nintendo compete for new consumers in the burgeoning marketplace. Internet access allows gamers from these systems to compete online. Local businessman David Nguyen recognized an opportunity to consolidate these eager consumers into a more competitive outlet. He had a vision to create a gaming paradise and recently launched the website, http://www.thebattlebegins.com. His goal was to bring people into a new website and create an online competitive gaming community where people can wager on games and also enter events and tournaments to earn money or other gamercentric prizes.
"I have played in various online portals, but I found they lacked substance. I was eager to create a community where everyone would feel that they had more personal investment than just a screen name," according to The Battle Begins COO David Nguyen. "Most gamers play for fun and to pass the time. But I knew their was a plenty of gamers that put the same amount of work into online play as an any number of professionals would into their jobs. Online poker sites are similar to what we are doing, but I hadn't found any gaming sites as comprehensive as I sought to create."
One of the key branding decisions made was to take no commission on cash games. "I wanted a pure feel to the site. So we decided to take no fees from other gamers. Our primary focus is to be a gaming community for competitive players. Our ultimate goal is to have the best possible environment for users to engage within the community, meet other gamers and have fun and game in a respectful manner, " said Nguyen. "We created a point system that allows users to get rewarded for their skill. We have games, systems and other prizes that gamers can claim if they earn the requisite amount of points with no cost to the user
"With the popularity amongst the younger generation of America with such sites as Facebook and Myspace, the battle begins was committed to providing great social networking features and capabilities. Anything from private messaging to group play is available which is a first for sites similar to this.
"We use a live web application. We don't use the same bogged down system our competitors use. Our system is much faster and lets our users stay in contact in a more effective and smooth manner. Users can join games on the site or create games on the fly," said Nguyen. To maintain validity and dissuade disruption, a feedback system was created to expose dishonest users.
"We also handle cheating and disputes in an honest and effective way that differentiates us in the marketplace. Our credits can be processed through PayPal. Our system works very similar to PayPal and eBay. On our site, if something goes wrong, a dispute center is set up for them to discuss the problem. They can work it out, and a site judge will make a decision based on posts from both parties, "said Nguyen. "Users will never lose money on account of us. We fully refund user accounts when gamers are involved in a dispute. We have no interest in who wins. Our only interest is that our community runs smoothly and everyone has a great time."
###