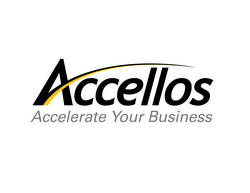 Our customers continue to ask us to supplement their on-premise IT capabilities by providing a robust, secure location to run their mission-critical applications. This new collaboration with ViaWest extends our existing ability to deliver such services
Colorado Springs, CO (Vocus) January 15, 2009
Accellos, a leading provider of supply chain execution software solutions, is pleased to announce the general availability of its newly built managed hosting environment, offering enhanced security, reliability, speed and capabilities to its customers seeking off-premise data hosting.
The facility is located in Denver, Colorado, and is collocated with Viawest Corp. (http://www.viawest.com). ViaWest is a leading provider of Collocation Services, with 15 datacenters throughout the U.S.
"Our customers continue to ask us to supplement their on-premise IT capabilities by providing a robust, secure location to run their mission-critical applications. This new collaboration with ViaWest extends our existing ability to deliver such services," said Ross Elliott, Accellos' Chief Technology Officer.
Accellos offers both shared and dedicated hosting alternatives for its suite of supply chain execution solutions. "We leverage leading virtualization products from Citrix, VMLogix and Lanamark to ensure that we're offering the most cost-effective options for our customers," added Elliott.
Some key advantages of the new facility include:

Performance Based Routing (PBR): ViaWest provides direct connectivity with 6 of the major ISPs in the U.S., and pushes traffic over the fastest link in real time. This enables Accellos to provide its clients with the best latencies possible.
Power and Cooling: The facility has N+1 cooling and power, ensuring that all systems remain functioning optimally. Furthermore, thermal scans are performed twice per year to ensure proper air flow.
Some key advantages of the new build out include:
Load Balanced Network Topology: The new Accellos facility has moved beyond active/passive failover style redundancy to full active/active load balancing failover. This ensures minimum downtime and maximum performance by enabling multiple devices to service requests simultaneously and continues to improve upon service availability, reliability and performance.
Modular Facilities Management and Maintenance System: Accellos' new facility has a state of the art modularized racking and cabling system to allow for easy management and maintenance of existing infrastructure, as well as simplified expansion for new infrastructure.
About Accellos
Accellos, headquartered in Colorado Springs, Colorado, is a global provider of logistics, warehouse, third party logistics, transportation and mobile fleet management software solutions. The company addresses the supply chain management and execution market with warehouse management systems for multiple environments, including transportation management software and in-field mobile resource management solutions. Accellos' powerful supply-chain execution solutions are easy to customize and implement, providing customers with more innovation for less investment. For more information, email info @ accellos.com or visit http://www.accellos.com.
Matthew Turner
VP Marketing, Accellos, Inc.
719-433-7024
###