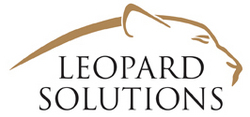 New York, NY (PRWEB) January 18, 2009
Leopard Solutions is launching a new and free law school BETA project that will begin February 2009 and last until December 2009. The law school project will offer law students free access to powerful Leopard Solutions legal tools such as Law Firm Profiles, The Leopard List, a modified Leopard Job Search, Leopard Reporting, Leopard Job Board, Leopard Law Blog, Hot Spot and our revamped Legal Recruiter Directory. This mix of professional and public legal tools will give law students and law school administrators access to information about the legal job market, industry opportunities, legal job search tools, law firm research tools, and exclusive video interviews with legal professionals offering their professional insights.
Leopard Solutions would like to invite up to 15 law schools to participate in the free program. Law schools who are interested in being included in this program should download and fill out the program application. Information about the program, its requirements and the application can be downloaded here, or by contacting Laura Leopard. (lauraATleopardsolutions.com)
About Leopard Solutions
Leopard Solutions is a complete resource used by law firms, legal recruiters and law schools to keep informed about the legal marketplace. Leopard Solutions delivers accurate and timely information about attorneys, jobs and law firms in a robust, user-friendly format.
Products include The Leopard List (a search engine of partners, counsels and associates in the major US markets); Leopard Reporting (an overview of the legal landscape that is updated 4 times a year for more of a real-time look at the industry), Leopard Job Search (listing job needs of over 400 law firms nationally and internationally twice a day), Leopard Chat (video series featuring interviews with some of the most innovative and informed law professionals in the industry), Leopard Law Blog(featuring original content for attorneys and law students),Leopard Hot Spot (a daily legal news feed) and an exclusive free attorney homepage (offering research tools, business and hiring solutions for law firms) making Leopard Solutions a one-stop resource for attorneys and law students.
###