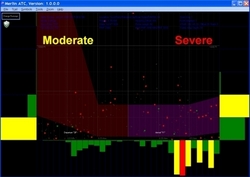 (PRWEB) January 15, 2009
Panama City, Florida -- Panama City, Florida-based DeTect, Inc. is the world leader in development of advanced avian radar systems for detection, tracking and alerting of bird-aircraft strike risk at military airfields and commercial airports. "The company's MERLIN Aircraft Birdstrike Avoidance Radar system technology was designed specifically to provide real-time alerts to airport managers and air traffic controllers to prevent aircraft crashes such as the US Airways incident that occurred today at New York's La Guardia airport," according to Ron Merritt, DeTect's President.
DeTect originally developed the MERLIN system for the U.S. Air Force (USAF) to provide continuous automated detection, tracking and alerting of bird aircraft strike risk. Today, MERLIN is the only production model avian radar technology in operational use with over 40 systems operating worldwide. The USAF currently has six MERLIN systems at U.S. Air Force bases and NASA uses MERLIN systems to prevent bird strikes during space shuttle launches (the space shuttle struck a vulture during a 2005 launch). MERLIN systems are already in operational use at several foreign airports including the Calgary International Airport (Alberta, Canada) and La Mercy International Airport (Durban, South Africa). The technology is supported by DeTect's staff of top bird-aircraft strike hazard (BASH) risk management experts that include a former Chief of the USAF BASH Team, a former head of USAF Bird Control Europe and former US Department of Agriculture Wildlife Control experts.
For additional information, contact
Gary W. Andrews, DeTect Inc.
Telephone 850-763-7200
http://www.detect-inc.com
###