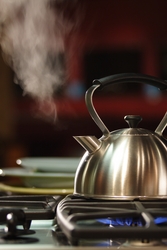 Cardiff (PRWEB) January 17, 2009
Extra Saver is E.On's no-frills online tariff and the new prices mean that it now offers the best tariff in two of the UK's 14 regions (see table below). Gareth Kloet, head of energy comparison at Confused.com comments:
"In recent months we have seen a few gas and electricity suppliers tinkering with their tariffs; which is great as it has meant a challenge to British Gas's domination of the best-buy tables. However, whilst this latest reduction is welcome, it's just one tariff, not across the board changes. As a result, those customers who don't shop around for the best tariff to meet their needs are in danger of being left high and dry, continuing to pay well over the odds for their energy."
Confused.com urges consumers to look beyond publicised best-buy tables; they are useful indicators for typical energy customers, but there are millions of households that do not fall into the industry-defined 'average' consumption category. There is a perception that switching energy providers and/or tariffs is difficult and time consuming, but as long as consumers know either how much they currently pay or their energy consumption - both of which are listed on customers' bills - they could make considerable savings on their energy costs, in just a few clicks.
For further information please contact:
Press office, Confused.com. 02920 434 398
Joanna Harte/ Karen Wagg, Polhill Communications. 020 7655 0550
Best regional tariffs, including new E.On prices
Source: Confused.com
Table based on calculations using;
An annual electricity consumption of 3,300 kWh (medium)
An annual gas consumption of 20,500 kWh (medium)
An original payment method of cash or cheque and moving to direct debit
About Confused.com:
Confused.com is one of the UK's biggest and most popular price comparison services. Launched in 2002, it generates over one million quotes per month. It has expanded its range of comparison products over the last couple of years to include home insurance, travel insurance, pet insurance, van insurance, motorbike insurance, breakdown cover and energy, as well as financial services products including credit cards, loans, mortgages and life insurance.
Confused.com has all of the 'big six' energy providers on its panel, customers can save £240* on their annual energy bill by switching with Confused.com
Confused.com is not a supplier, insurance company or broker. It provides a free, objective and unbiased comparison service. By using cutting-edge technology, it has developed a series of intelligent web-based solutions that evaluate a number of risk factors to help customers with their decision-making, subsequently finding them great deals on a wide-range of insurance products, financial services, utilities and more. Confused.com's service is based on the most up-to-date information provided by UK suppliers and industry regulators.
Confused.com is owned by the Admiral Group plc. Admiral listed on the London Stock Exchange in September 2004. Confused.com is regulated by the FSA.
*Confused.com customers saved an average of £238.93 on their annual energy bill between 01/01/08 and 31/10/08
# # #