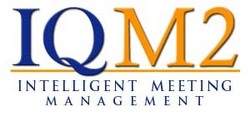 We are pleased to add IQM2's product suite to our GSA schedule and to our portfolio of Software as a Service partners
New York, New York (PRWEB) January 21, 2009
IQM2, Inc., today announced that its M2 Suite of intelligent meeting software will now be available on the GSA Schedule through Carahsoft Technology Corp., a leading government IT solutions provider. Already in use in numerous state and local government agencies including Hernando County, FL, Valley Transportation Authority in CA and Southampton, NY, the software streamlines the onerous processes associated with conducting formal/public meetings and managing post-event follow-up, thus enabling agencies to be more efficient, open, collaborative and cost effective.
Through the partnership, Carahsoft will leverage its expertise within the federal, state and local government market to increase demand for IQM2's software in municipalities throughout the United States. In addition to carrying the product on its GSA schedule, Carahsoft is also adding the product to several of its state contract vehicles including California and Ohio.
IQM2, Inc.'s M2 Suite of meeting management information software tools automate and streamline formal and public meeting processes. While this automation translates to significant time and cost savings, it also ensures the integrity and accuracy of data, facilitates compliance, reduces risk and ensures follow through on the critical decisions made during the meeting process.
"The M2 Suite has proven to be a powerful tool," said Daryl Blowes, CEO of IQM2. "Carahsoft's proactive sales and marketing programs, professional business practices and stellar reputation will enhance our efforts as we continue to help the public sector save time and money through the application of our meeting management software."
"We are pleased to add IQM2's product suite to our GSA schedule and to our portfolio of Software as a Service partners," said Craig P. Abod, president of Carahsoft. "The company's innovative meeting management solution enables government agencies which host formal meetings to communicate and collaborate with all of their constituencies in an efficient, transparent manner."
For more information on IQM2, register for one of Carahsoft's monthly IQM2 webinars.
About IQM2
IQM2 is a market leader in furnishing "Total Meeting Management" solutions to the public sector. Our end-to-end software solutions ensure business process efficiencies, time and cost savings, while simultaneously creating value for their stakeholders by publishing all the documents, legislation, discussions, hearings and video/audio associated with public meetings on their intranet or the internet live or with on-demand access. For additional information on both the company and our offerings please visit http://www.IQM2.com.
About Carahsoft
Carahsoft Technology Corp. is the trusted Government IT solutions provider, combining technological expertise with a thorough understanding of the government procurement process to help federal, state and local government agencies select and implement the best solution at the best possible value. As a top-ranked GSA Schedule Contract holder, Carahsoft is the largest government partner and serves as the master government aggregator for many of its best-of-breed vendors. The company's dedicated Solutions Divisions support proactive sales, marketing and delivery of Symantec, Storage Solutions, VMware, Adobe, Open Source, HR, HP Software, Intelligence, and SAP.
Carahsoft is consistently recognized by its partners as a top revenue producer and is listed among the industry's fastest growing firms by VARBusiness, CRN, Inc., Washington Technology, and the Washington Business Journal. In 2008, Carahsoft debuted at #16 on the Inc.500 list of fastest growing privately held companies, and was recognized as the Government VAR State and Local Solution Provider of the Year Award and the VAR Business Top Revenue Generator Award. Visit http://www.carahsoft.com.
Contact:
Erin Kennedy
IQM2 Sales & Marketing
631-563-5005 Ext. 408
Kristi Campbell
Director, Marketing
Carahsoft Technology Corp.
703-871-8655
###