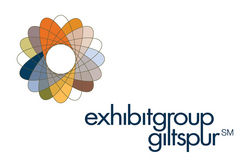 Steven brings an enormous amount of talent and expertise to EG
Chicago, Ill. (PRWEB) January 19, 2009 -
Exhibitgroup/Giltspur (EG), a leading experiential marketing agency known for creating meaningful and memorable brand experiences, today announced the addition of senior marketing and business development veteran, Steven Stromberg, to its global account team. Based in the Minneapolis client care center, Stromberg will be responsible for coordinating business development efforts and managing trade show programs for EG clients. As a published author and workshop leader, he has been a prominent figure in the exhibit industry for more than ten years.
"Steven brings an enormous amount of talent and expertise to EG," said John Jastrem, president and CEO, Exhibitgroup/Giltspur. "His background in publishing and event marketing makes for a unique and valuable combination that will surely benefit our clients and internal teams. Steve will enable EG to develop compelling and relevant content for our clients, maximizing the success of their interactions."
Prior to joining EG, Stromberg spent nine years with CenterPoint Marketing, a full-service exhibit/event company based in St. Paul, Minnesota. There he managed large-scale exhibit programs and provided marketing consulting services to clients such as Target, Boston Scientific/SCIMED, The Sharper Image, Plato Learning and Renaissance Learning, Earthbound Farm, and the Tiger Woods Foundation.
Before CenterPoint, Stromberg worked in a variety of roles for West Publishing Company (now Thomson Reuters), a St. Paul-based provider of financial, legal, tax and accounting, scientific, healthcare and media information. As an acquisitions editor at West, Stromberg signed important titles in family law, torts and administrative law. He also built and managed a custom publishing initiative that focused on specific client needs by integrating multiple titles into single-use volumes. While with West, Stromberg also led marketing and exhibit initiatives for the legal education division.
A regular contributor to Exhibitor Magazine, Stromberg has developed and led multiple workshops for Exhibitor Media Group at the annual Exhibitor Show. Two of the courses he's developed are required for the Certified Trade Show Marketer (CTSM) designation. He also moderates a Peer2Peer roundtable on alcohol liability and related topics. Stromberg can also be found instructing similar courses at the annual Healthcare Convention and Exhibitors Association (HCEA) show.
"I'm thrilled to be joining such a passionate group of people," said Stromberg. "Over the last two years, I've watched EG reinvent itself and the resulting changes have inspired my attention and respect. This company's energy and drive for growth is exactly what I want to contribute to. I am most excited about the strategy and leadership of EG's executive team. There are many more great things to come in the future, and I'm confident that my skills will be an excellent match for clients."
Stromberg received his bachelor's degree in Political Science and English from Concordia College in Moorhead, Minnesota, where he was an ombudsman in student government and a columnist for the campus newspaper. He received his Juris Doctorate from Hamline University School of Law in St. Paul, Minnesota, where he was a member of the Law Review and competed nationally on the Hamline Jessup International Law Moot Court team.
About Exhibitgroup/Giltspur
Exhibitgroup/Giltspur (EG) is an award-winning experiential marketing agency known for creating meaningful and memorable connections between leading companies and their customers. By producing powerful brand experiences through exhibits, events, mobile marketing tours, permanent installations, and temporary retail environments, EG helps clients accelerate the sales process, deepen brand loyalty and consistently deliver superior results. The company also creates branded entertainment experiences that surprise and delight audiences worldwide. Backed by the financial strength of its parent company, Viad Corp (NYSE: VVI), EG employs more than 600 professionals in 28 client care centers throughout the world. For more information, please visit http://www.e-g.com.
###