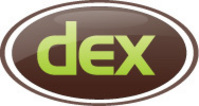 Dex removes the need for 'data babysitting', giving professionals time to focus on building relationships, not building databases
Cincinnati, KY (PRWEB) January 19, 2009
Mercury Grove today unveiled dex, the first online Customer Relationship Management (CRM) tool that leverages the data maintenance efficiency of social networking. Unlike existing CRMs that are built on databases that require constant maintenance and updating, dex is the first "community-maintained" database that leverages the largest and most powerful community in the world: the Internet.
"Dex removes the need for 'data babysitting', giving professionals time to focus on building relationships, not building databases," explained Scott Annan, Mercury Grove's CEO. "If the information about your contacts is on the web you can find it in dex." 
Dex provides constant feedback to users on the health of their professional relationships through a contact rating system, and by monitoring how a person uses the system, their business transactions, and by importing their email and phone activity.  Dex provides weekly status updates on important contacts, and reminds users when too much time has passed between interaction.
Dex is also the first "personal CRM" system.
"Dex belongs to the individual user - when you leave a job, you take your contacts with you," said Annan.  Other CRM systems like Salesforce.com suffer from low buy-in and use by salespeople who see little benefit handing over their contact's information to their company.  "Dex represents a real 'win-win' between companies and professionals.  Both benefit from a system that focuses on relationship building, not stockpiling information in corporate information silos."
The dex Web address is http://www.dexapp.com and is currently available to individuals and companies at no cost. Following the beta period, the company plans to charge businesses $20 per user per month. Personal accounts will always be free.
More information:
You can find more information about this release, including quotes, images, logos, reference information and more on the Dex Social Media Press Release page at: http://dexapp.com/smpr.html.
About Mercury Grove:
Mercury Grove is a web business consulting and software development company with offices in Ottawa, Canada; Cincinnati, OH; and Lexington, KY with consultants and staff located all over the world.
They have been collaborating with users about the development process over the last 6 months on their blog, Mercury Rising, and are capping off their collaborative development process over the next two weeks by taking dex on the road to meet with people in Toronto, Ottawa, Montreal, New York, Boston, and Philadelphia.
You can read more at mercurygrove.com.
Contact Information:
Scott Annan
CEO - Mercury Grove
Cell - 613-261-8942
Toll free - 888-573-7234
Email - scott.annan (at) mercurygrove (dot) com
Social Media Press Release: http://dexapp.com/smpr
###