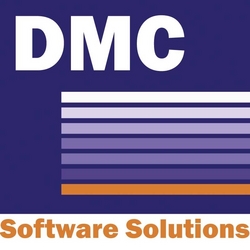 (Vocus) January 19, 2009
DMC Software Solutions, an award winning Sage and Microsoft Gold Certified Business Partner, is urging companies to blow away the 2008 cobwebs and make 2009 a more profitable year with integrated Customer Relationship Management (CRM) and Accounts software.
With the economic crash of 2008 and the future 2009 plans in the forefront of every company's mind, DMC Software are proposing a little snippet of advice to ensure businesses are not hit as horrifically in 2009- make your CRM and Accounts software work together to work for you. Most businesses are aware of the basic benefits of CRM and Accounts software but few explore the in-depth advantages of both software packages working together to improve the functionality and communication across all departments.
2009 is set to be a tough year with lengthened decision making processes and customers demanding more from a product or service for their money than ever before. A good CRM system implemented correctly can help improve upon the service that is offered to customers enabling better customer relationships, easier identification of customer needs and faster and easier communication between departments and customers. This advantageous system coupled with Accounts software reduces admin costs and time whilst increasing efficiency and organisation ensuring customers are offered an outstanding service time after time.
As a Sage and Microsoft business partner, DMC Software can provide many Customer Relationship Management packages to suit various company sizes and requirements. Out of those offered, ACT! by Sage and SalesLogix offer superb integration with Sage 50 and Sage 200 accounts packages respectively. In fact, DMC Software are the only Sage Business Partner to offer Sage 200 and SalesLogix integration as they have expertly created a link between the two in-house with Link 200.
Mike Ramsay, DMC Softwares' Managing Director comments, "The power of CRM and Accounts software working together is truly amazing and invaluable. When used to its full capability this integration can prove to be the competitive edge that a company needs offering customers superb service and unrivalled departmental communication. With the professional services and training that DMC offer, any company can utilise the software to maximum effect ensuring that communication is never lost and customer transactions are seamless."
DMC Software offers bespoke CRM software solutions and financial software as well as professional services to all businesses, whether large or small. Exceptional customer service means that DMC Software will work with a company to decide upon the best package and additional services ensuring businesses are provided with the best tools to increase efficiency and profitability.
To hear Mike's opinion on the current economic climate as featured on Radio BBC Cambridgeshire please visit http://www.dmcsoftware.co.uk/podcast/dmc-podcasts.aspx
For more information on CRM or Accounts software from DMC Software visit http://www.dmcsoftware.co.uk, email us info@dmcsoftware.co.uk or FREEPHONE 0800 6522 423 to speak to a member of the sales staff.
Notes to the editor:
For more information please contact Gemma Clements, Marketing Manager.
Tel: +44 (0)1733 362120
###