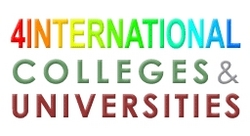 It also represents a competitive advantage for successfully implementing and promoting new education formats and technologies such as distance leaning and iTunes U to an international audience
Sydney (PRWEB) January 26, 2009
For 2009, 4 International Colleges and Universities reports that US Universities' websites are the most popular in the world in terms of online international presence and popularity, with the Massachusetts Institute of Technology (MIT) leading the pack.
Of the top 200 most popular university websites, 75 belong to US higher education organizations (35 percent), according to results from the latest release of 4icu.org rankings.
Following top ranking MIT, Harvard comes in as the second most popular university website in the world, followed by University of California at Berkley, University of Michigan and University of Illinois at Urbana-Champaign to round out the top five positions.
Of all non-US higher education organizations, only University of Cambridge (UK) and Shanghai Jiao Tong University (China) are listed in the top ten of the results.
4icu.org Managing Director Fabio Fatuzzo confirms that this year's strong online popularity of US higher education organizations validates the respectable international academic reputation of some American colleges and universities.
"It also represents a competitive advantage for successfully implementing and promoting new education formats and technologies such as distance leaning and iTunes U to an international audience," Fatuzzo says.
The 25 most popular universities featured in the 2009 World University rankings by 4icu.org are:
1. Massachusetts Institute of Technology: United States
2. Harvard University: United States
3. University of California, Berkley: United States
4. University of Michigan: United States
5. University of Illinois at Urbana-Champaign: United States
6. Purdue University: United States
7. University of Wisconsin-Madison: United States
8. University of Cambridge: United Kingdom
9. Yale University: United States
10. Shanghai Jiao Tong University: China
11. University of Oxford: United Kingdom
12. Indiana University - System: United States
13. National university of Singapore: Singapore
14. Keio University: Japan
15. Peking University: China
16. Moscow State University: Russia
17. Eidgenössische Technische Hochschule Zürich: Switzerland
18. Tsinghua University: China
19. Universidade Federal do Rio de Janiero: Brazil
20. Indian Institute of Technology, Madras: India
21. The Australian National Universitiy: Australia
22. Rheinisch-Westfälische Technische Hochschule Aachen: Germany
23. Institut Teknologi Bandung: Indonesia
24. Ecole Polytechnique Fédérale de Lausanne: Switzerland
25. Fudan University: China
*For a full listing of the top 200 universities and colleges in the world, visit http://www.4icu.org/top200/
About 4icu.org:
Based in Australia, 4 International Colleges and Universities is an international higher education search engine and directory which includes 8750 universities and colleges in 200 countries.
The 4icu.org web popularity ranking of world universities is based on three independent web metrics and indicators - page rank, traffic rank, and total link popularity - extracted from three popular search engines (google, Alexa, and Yahoo!).
For additional information, please visit 4icu.org.
Media Contact:
Fabio Fatuzzo (Managing Director)
4 International Colleges & Universities
Tel/Fax +61 2 9553 6914
Email: information(at)4icu.org
Website: http://www.4icu.org
###