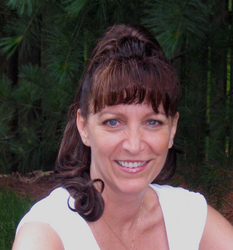 I wanted to create a book my own grandchildren would revisit again and again
Chicago, Ill. (PRWEB) January 23, 2009 -
Baron Thinks Dogs are People Too is a delightful new children's book from Laurie Dean. Drawing on her varied experience in massage and as a grandma, Dean has crafted a timeless tale about friendship sure to delight kids (and dogs) for years to come.
"I wanted to create a book my own grandchildren would revisit again and again," said Dean. "Enduring themes like family and responsibility will instruct, the story will entertain and the illustrations will delight."
Baron is a friendly, high-spirited dog whose exuberance is always getting him in trouble. He's not a bad dog. He's just got a lot of energy. His human family decides to send him to obedience school; will he learn to become man's best friend? Baron's effervescent doggy charm shines through Baron Thinks Dog Are People Too, which teaches children the importance of learning to act responsibly, and that one simple, thoughtful gesture can be the beginning of an amazing friendship.
Baron Thinks Dogs are People Too is graced by incomparable illustrations from Kevin Scott Collier. An author in his own right, Collier's book 'Topsy Turvy Land' was voted one of the top 50 children's picture books of all time by World magazine.
Operation Smile benefits from the book as well. Dean will donate $1 for each book she sells from their site to help the medical charity repair cleft palates and cleft lips among needy children throughout the world.
The book arrives as people's many ties to their pets are highlighted by President Obama's search for a new White House family dog. American love of family pets is increasing. According to the American Pet Products Association, 63 percent of homes include at least one pet. This number has steadily increased since the survey began in 1988 and found 56 percent of American families had a pet. Pet products were an almost $44 billion business in 1998.
"In 'Baron Thinks Dogs are People Too', I show how maintaining a functional family life and being a good friend depends on making an honest effort and maintaining a sincere heart," said Dean.
About Laurie Dean
Laurie Dean brings a unique background to children's' literature. With over thirty years as a stay at home mom, she has an in-depth, practical knowledge of children's relations. Dean is also a relaxation expert, combining her backgrounds as a licensed massage therapist and Reiki master. And as director of a church nursery, Dean developed keen insight into the important role reading aloud plays in child development.
For more information about the book, visit http://www.baronthinks.com/. To learn more about Dean's fundraising for Operation Smile, please visit http://www.bigtentbooks.com/baronthinksdogsarepeopletoobylauriedean-1.aspx. And for more information about Kevin Scott Collier, visit http://kevinscottcollierhomepage.blogspot.com/
Contact
Laureen Schiesz
Laurie Dean Enterprises
630 248 1779
###