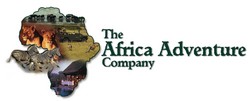 Ethiopia and Omo River Valley
Fort Lauderdale, Florida (PRWEB) January 21, 2009
National Geographic Adventure Magazine based its selection of travel companies on education, sustainability, quality of service, spirit of adventure and client satisfaction. Within the African safari category, The Africa Adventure Company ranked a fantastic 90.7, with quality of service and client satisfaction both receiving 95 points.
The Africa Adventure Company's new eight-day "Ethiopia and Omo River Valley" was selected by National Geographic Adventure as their featured trip. Highlights include mobile camping on the banks of the Omo River and the cultural immersion of visiting so me of the most remote tribes in Africa. Being so far removed from typical tourist destinations truly embodies the spirit of adventure.
The announcement as one of the "Best Adventure Travel Companies on Earth" comes just weeks after the publication by owner and author Mark Nolting of the seventh edition of Africa's Top Wildlife Countries. This quintessential guide book advises travelers how to plan an African adventure perfectly suited to their individual tastes. Costa Christ, Global Travel Editor for National Geographic Adventure Magazine adds "Africa is an incredibly diverse and changing place. Lodges and camps come and go on the safari circuit, emerging destinations like Mozambique and Ethiopia offer new wildlife experiences, and tried and true countries like Kenya, Tanzania and Botswana continue to redefine the classic safari. The 7th edition of Mark Nolting's book stays ahead of the curve with valuable insights and information to help you plan your own unique safari."
A safari is more than just game viewing to The Africa Adventure Company. Many clients are looking to spend part of their safari volunteering in a school or village. In a recent Associated Press interview Mark Nolting highlights the trends, "Sometimes they want to go in and see a project, then they come home and donate towards it ." Nolting continues, " We're seeing a greater interest in community based eco-lodges. This has really taken off all over the continent. A lot of people want to go to properties where the community benefits from tourism and where there is a very small ecological footprint."
For decades The Africa Adventure Company has contributed to the sustainability of the environment by sponsoring several projects in eastern and southern Africa. As a major supplier to the Wilderness Safaris Camps portfolio, a donation is made on behalf of each client who travels through the company. Under the same Wilderness Safaris Trust is the program "Children in the Wilderness". Firm believers that conservation begins at a young age, The Africa Adventure Company has recently made a large donation to the Hwange curriculum, an area of Zimbabwe severely affected by drought and famine Also for every client that travels to Kenya, a donation is made to Grassroots Logistics, a charity dedicated to the conservation and poverty challenges that remote areas of Kenya face.
The Africa Adventure Company will be celebrating its 23rd year in business this February. The company continues to create unique itineraries and exposing the safarier to an adventure symbiotic with nature.
For Information and reservations please contact The Africa Adventure Company at 1-800-882-9453 or http://www.AfricanAdventure.com
###