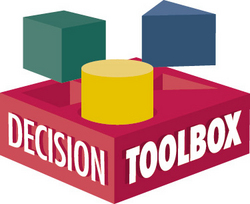 Irvine, Calif. (PRWEB) January 20, 2009
Decision Toolbox, an Irvine-based recruitment firm, announces the promotion of Nicole Cox and two new hires. Decision Toolbox was recently selected as the exclusive RPO vendor for Cisco's Partner Talent Network and is ramping up its technical recruiting capabilities as its client base expands. Part of this initiative includes the hires of James McKinstry and Nikki Bell, both seasoned IT recruiters from Silicon Valley.
Nicole Cox has been promoted to Vice President of Recruitment. Nicole joined Decision Toolbox in 2003 and has served as the company's Director of Recruitment Quality for the past four years. Prior to joining Decision Toolbox, she was a Senior Contract Recruiter with Tenet Health Systems, where she assisted the HR team with re-vamping their recruiting process and a hiring ramp-up. Nicole has more than 12 years of experience in recruiting, leadership and business management/entrepreneurship, including experience running her own recruitment firm, TopDogRecruiters, which focused on the medical device, biotech, and pharmaceutical sectors. Nicole holds a BA in Communications with an emphasis in Public Relations from California State University, Fullerton.
James McKinstry joins the company as a Recruitment Partner and an expert in IT recruiting, having held positions at Google and Cisco. As a consultant at Google, James hired and trained the company's first centralized technical sourcing team. At Cisco Systems, James was the lead technical recruiter supporting the Voice/Switching/Data Center group - a $4 Billion line of business. James later returned to Cisco as the onsite Staffing Manager in charge of the RPO engagement for the engineering and product development group. James holds a B.S. in Economics from Iowa State and a M.A. in Organizational Management from the University of Phoenix.
Nikki Bell also joins the company as a Recruitment Partner and as an expert in technical recruitment. Nikki has been Senior Technical Recruiter in Silicon Valley for the past 15 years. She has held senior recruiting posts at Symantec, Apple, VMWare, and Nortel/Bay Networks. In addition to her extensive tactical experience, Nikki has also developed effective staffing plans for early-stage ventures such as Silverback Systems (purchased by Brocade) Storad/Agami and Panasas.
About Decision Toolbox:
Decision Toolbox is a recruitment process outsourcing company that provides clients nationwide with full service, requisition to hire solutions for a 7% cost per hire on average. Decision Toolbox is a company on a mission: to give our clients a competitive advantage in recruitment, and to give clients and candidates the best recruiting experience they've ever had.
Founded in 1992, Decision Toolbox has recruited for over 12,000 different position titles and types across virtually all industries and specialties. Decision Toolbox has taken a leadership role in almost every aspect of recruitment, from technology and tools to strategies and process, and is recognized as a "Thought Leader" by organizations such as SHRM, PIHRA, and the NHRA. For more information, visit http://www.dtoolbox.com.
This press release was distributed through eMediawire by Human Resources Marketer (HR Marketer: http://www.HRmarketer.com) on behalf of the company listed above.
###