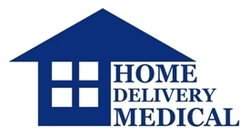 Our customers physically need our products for their immediate well-being. It is not to be taken lightly.
Greenville, SC (PRWEB) January 21, 2009
Homecare is the fastest growing mode of care in America and is expected to grow 67% by 2017. As such, more seniors and homecare providers are turning to the internet for their medical needs, but is the Internet the safest place for their business? The Internet gives consumers freedom and flexibility, but experts believe this comes at the expense of customer service. The result is that Web-based medical supply businesses could be putting American seniors at tremendous risk.
Once the backbone and measure of every business, customer service has diminished to automated troubleshooting or 1-800 calls to India. The reality is that most businesses have already replaced their employees with buttons, but today, they are reducing their customers to clicks, giving new perspective to the old saying, "Out of Sight, Out of Mind." The effect this has on the average Internet shopper is minimal, but for the elderly who are dependent on customer care and timely delivery, the effects could be devastating.
"This isn't like supplying someone with an iPod or a sweater," states Michael Laico, VP of Operations for HomeDeliveryMedical.com. "Our customers physically need our products for their immediate well-being. It is not to be taken lightly." As customer service dwindles, there has been a large increase in the number of elderly who prefer quality customer service over a couple of dollars in savings. "Fortunately, our customers not only get the best in customer service, they also get the most competitive prices on the web, as well as free samples, so they can test various products and choose the one that is right for them," replies Laico.
"We're founded on 20 years of industry experience and we firmly believe in customer service," says Trey Morrison, Customer Service Manager for HomeDeliveryMedical.com. "Sure the technology has changed, but people haven't. They want to be treated with respect just like they always have."
Laico reports that, "Our customer service agents are so friendly and skilled at what they do that many of them know the clients by name. Just last month a Home Delivery Medical customer was so impressed with Trey's help sizing a certain product line, she felt compelled to send him a gift for his new-born son."
While customer service may only be one piece of the puzzle, it is a large piece that will certainly separate the wheat from the chaff. Poor service is not only irresponsible, it is dangerous and as baby boomers continue to retire, they will turn to the most trusted business for their supplies, not the largest. With the industry's most honest, dependable, and responsive services, Home Delivery Medical is poised to be the leader in online medical supplies and equipment.
About Home Delivery Medical:
Home Delivery Medical provides medical supplies, equipment, and home care health products focused on improving life at home. Shopping on http://www.HomeDeliveryMedical.com is convenient, reliable, economical, secure, and discreet. All orders for stock items placed before 4:00 pm EST are shipped the same day to anywhere in the nation. With thousands of products and top brands available online, Home Delivery Medical is the industry's premier source for online medical supplies and equipment. For more information, visit http://www.HomeDeliveryMedical.com or call toll free at 1-866-584-4038.
###