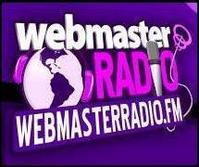 Fort Lauderdale, FL (PRWEB) January 21, 2009
WebmasterRadio.FM, the premier free, 24/7 Internet business radio network focused on the B2B marketplace, is pleased to announce an interview with the new chair of the Public Relations Society of America (PRSA), Michael Cherenson, APR, on WebmasterRadio.FM's public relations program, "Cover Story," Wednesday January 21 at 2 p.m. EST.
A 16-year industry veteran and the author of three studies on the impact of reputation, Cherenson is Accredited in Public Relations (APR) by the Universal Accreditation Board. His expertise extends to all disciplines of public relations, including corporate, marketing, internal and crisis communication, government relations, event management and interactive public relations.
Cherenson will discuss his goals during his term as PRSA chair and what his forecast is for the future is as it pertains to public relations.
"Cover Story" airs Wednesdays at 2 p.m. EST on WebmasterRadio.FM. All "Cover Story" programs are available on demand inside the Public Relations channel at http://www.WebmasterRadio.FM.
About WebmasterRadio.FM:
WebmasterRadio.FM lifts the "veiled curtain" of the Internet, bringing the business community together through an interactive radio network. Its listeners are a global group, comprised of everyone from corporate executives and decision makers to small and mid-sized businesses and individual entrepreneurs. WebmasterRadio.FM's stellar line-up of radio programming includes "CoverStory" with Joe Beaulaurier of PRWeb, WebmasterRadio.FM's official newswire; "The Hook with Katie Kempner" with Katie Kempner, vice president of Crispin Porter + Bogusky; "The Daily SearchCast" featuring search authority Danny Sullivan of SearchEngineLand.com; and more. To tune into WebmasterRadio.FM's live content or check out the show lineup, please visit http://www.WebmasterRadio.FM.
About the Public Relations Society of America (PRSA):
The Public Relations Society of America (http://www.prsa.org), headquartered in New York City, is the world's largest organization for public relations professionals with nearly 32,000 professional and student members. PRSA is organized into 109 Chapters and 10 Districts nationwide, and 20 Professional Interest Sections and Affinity Groups, which represent business and industry, counseling firms, independent practitioners, military, government, associations, hospitals, schools, professional services firms and nonprofit organizations. The Public Relations Student Society of America (PRSSA) has 299 Chapters at colleges and universities throughout the United States, and one Chapter in Argentina.
###