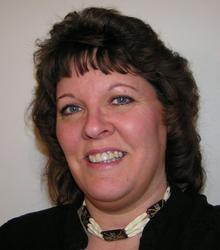 Ovid, MI (Vocus) January 22, 2009
In this day and age, disease and obesity have increased dramatically, especially in the last decade. Depression and anxiety has increased dramatically as well. It doesn't seem like society is moving forward towards better health.
As the New Year starts, with a new President, maybe society can take a cue from him. It is time for a change. 2009 shows a promising future. There is a growing amount of people becoming more involved with their own health and they are living a better life. But where does one turn to get help? Media of all sorts like television has helped a lot to educate. In the show "The Biggest Loser" you learn how diet and exercise can help eliminate the use of medications. The "Veria" channel is dedicated to showing programs about living a natural healthy lifestyle. It is great that media is bringing the Eastern knowledge to the Western world but where can someone turn to get a personal experience?
No longer do people have to go to far away places to find alternative help or holistic medicine for their health needs. More and more people are studying about alternative holistic medicine. It is nice to see that there are more options and answers to growing health concerns. Now people can turn to get help from Brenda Bates Medicine Woman/Spiritual Leader. She has dedicated 20 years in the health industry. She has learned of a healthy lifestyle recipe that helps people to make better choices by having better options. This recipe helps a person go from suffering to well being. This recipe is well rounded and it is important to use all the options instead choosing either or.
She gives an interesting fact. The fact is this, for every thought a person thinks the brain releases a chemical peptide and that chemical peptide locks itself like a key into a cell. That cell can be located anywhere in the body. Emotions have designated places in the body. Why does knowing that fact matter? When a person thinks, a person will feel and what a person feels, the person will think about again, which can lead to a vicious loop cycle like depression. If a person is thinking of sad thoughts, that person's physiology changes to what they are thinking. Their body starts to show and act what they are thinking.
She has helped countless people with their physical health issues to their mental/emotional health. Her clientele tells her of the benefits that they have received from no more depression and anxiety to physical aches and pains being gone. They get their life back; the fear of not surviving disappears and is replaced with confidence and self-esteem. Even though people may be coming to her for a physical issue they can end up walking away feeling empowered and with the drive to achieve many goals.
She stated that the best clients are the ones that say, "Enough is enough." When a person comes to see her it is important for that person to be open minded to new ideas. Bates Medicine Woman states that her clientele come in suffering from physical aliments to having broken hearts, been abused, and the can't stop the cycle of thinking and feeling whatever it may be. By using her abilities she is able to help the client to release the built up toxins from the body and stop the cycle of suffering. She offers many more tools and techniques for one to succeed.
For more information about Brenda Bates Medicine Woman visit http://sites.google.com/site/brendabatesmedicinewoman To learn about her business visit http://www.hope-giving-life.com.
###