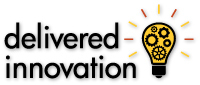 We support the leadership role that Saper Law has taken in driving awareness of key legal issues in the local technology community
Chicago, IL (Vocus) January 22, 2009
Does open source play a role in your company? Whether you use or produce open source software, understanding the business and legal ramifications behind open source is critical.
Saper Law Offices is hosting the Saper Law Open Source Symposium in Chicago to bring together members of the open source community for an in-depth discussion of important legal topics related to open source software. Leading Software-as-a-Service developer Delivered Innovation is sponsoring the event.
The full day conference will feature panels of experts ranging from independent software developers to software giants such as Microsoft. Attorneys from Saper Law will lead discussions on licensing and intellectual property issues, and speakers from the academic community will address the influence of policy on the open source movement. New open source licensing compliance software will also be debuted in an afternoon demonstration.
"We support the leadership role that Saper Law has taken in driving awareness of key legal issues in the local technology community," notes Michael Topalovich, founder and CTO of Delivered Innovation. "The Open Source Symposium is a must-attend event for anyone involved with open source in their organization."
The Open Source Symposium will consist of three morning panels, a lunch break, and three afternoon panels. The current conference schedule includes the following panel topics:

Using and Developing Open Source Software for Education and Research
Leveraging Open Source Software to Build Commercial Software Products
Open Source Business Models for the 21st Century
Legal Implications of Using Open Source Software
Open Source Licensing and Implementation, a Developer's Perspective
Demonstration of Open Source Compliance Software
The Saper Law Open Source Symposium will take place on Tuesday, February 17 from 8:30AM-5:00PM at the DePaul Center, 8th Floor, 1 East Jackson Blvd, Chicago, IL.
For more information, visit http://www.saperlaw.com/oss
To register, visit http://saperlawopensourcesymposium-deliveredinnovation.eventbrite.com/
About Delivered Innovation
Delivered Innovation designs and develops custom Software as a Service (SaaS) situational business applications using cloud computing technologies such as Platform as a Service (PaaS). In addition to developing SaaS applications for Salesforce CRM and the Force.com platform from salesforce.com, Delivered Innovation also provides SaaS go-to-market strategy services to help entrepreneurial individuals and companies create new revenue opportunities with SaaS applications. For more information, visit http://www.deliveredinnovation.com.
About Saper Law Offices
Saper Law Offices features intellectual property and business attorneys with significant transactional and both federal and state litigation experience. Recent court cases have involved trade secret misappropriation, intellectual property infringement, defamation, and commercial disputes. Areas of specialization include: Trademarks, copyrights, trade secrets, corporate, Internet, entertainment, defamation, intellectual property licensing, advertising, and media. For more information, visit http://www.saperlaw.com.
###