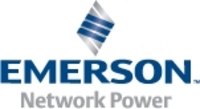 Carlsbad, CA (PRWEB) January 27, 2009
Emerson Network Power, a business of Emerson and the global leader in enabling Business-Critical Continuity™, has announced the release of its DA12-M series wall mount switching adapters, designed specifically for medical and information technology equipment (ITE) applications. These high-density, single output power adapters are capable of delivering 12V at 12W total power and feature a slim form factor - enabling the use of multiple adapters in dual wall outlet configurations.
DA12-M series switching adapters are ideal for non-patient contact and non-patient critical medical and dental devices and feature universal 90-264 Vac inputs in four AC plug configurations (US, UK, EU and AU models), each specifically suited for the region of the world in which they will be used. In addition, all four adapter configurations are engineered to meet stringent Level V Efficiency standards and are fully-certified by Energy Star 2.0 and CeC approvals.
To ensure best-in-class power reliability, DA12-M series adapters feature comprehensive protections against overvoltage, overtemperature and short-circuit/overload conditions up to 150% above their maximum rating. The flexible power adapters also support a wide range of ambient operating temperatures from 0 to 40 degrees Celsius, have a ground leakage maximum current of 100 μA at 50/60 Hz and provide constant voltage/current output.
In addition, the adapters comply with rigorous EN55022-B and FCC part 15 Level B EMC standards for conducted noise, feature built-in EMI filtering (CISPR 22 Class B) and boast an extensive array of ITE and medical safety approvals including UL/cUL/TUV/AS 60950-1/60601-1 certifications.
DA12-M series AC-DC wall mount adapters are available for immediate delivery. Standard lead-time for stock quantities is eight weeks and pricing starts at US $8.00 per unit. For more information, visit http://www.powerconversion.com/products/websheet/400/DA12-M-Medical.
About Emerson Network Power:
Emerson Network Power, a business of Emerson (NYSE:EMR), is the global leader in enabling Business-Critical Continuity™ from grid to chip for telecommunication networks, data centers, healthcare and industrial facilities. Emerson Network Power provides innovative solutions and expertise in areas including AC and DC power and precision cooling systems, embedded computing and power, integrated racks and enclosures, power switching and controls, monitoring, and connectivity. All solutions are supported globally by local Emerson Network Power service technicians. For more information on Emerson Network Power's embedded power products and services for original equipment manufacturers and system integrators visit http://www.PowerConversion.com. Learn more about Emerson Network Power products and services at http://www.EmersonNetworkPower.com.
About Emerson:
Emerson (NYSE: EMR), based in St. Louis, Missouri (USA), is a global leader in bringing technology and engineering together to create innovative solutions for customers through its network power, process management, industrial automation, climate technologies, and appliance and tools businesses. Sales in fiscal 2008 were $24.8 billion. For more information, visit http://www.Emerson.com.
###