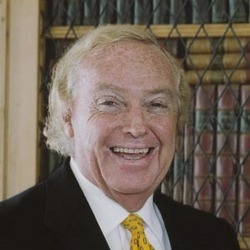 Despite these cataclysmic issues, still another problem confronts the industry that is less obvious but more insidious and worse, the life insurance industry is either unable or unwilling to recognize and deal with it
Minneapolis, MN (PRWEB) January 22, 2009
Bob MacDonald, former CEO of Allianz Life of North America and financial services contrarian, claims that a black hole exists in the life insurance industry---a shameful absence of agent training.
MacDonald, writing in his blog, http://www.bobmaconbusiness.com, charges that the life insurance industry is adrift in a sea of problems and challenges including massive loss of income, declining employment, sagging credibility and eroding political clout.
"Despite these cataclysmic issues, still another problem confronts the industry that is less obvious but more insidious and worse, the life insurance industry is either unable or unwilling to recognize and deal with it," said MacDonald. "There is a dearth of agent training and this problem left unattended will corrode the very base of the industry's success ---the ability to distribute products that are not purchased, but must be sold. It is bound to have a negative impact on the industry for years to come."
MacDonald asserted in his blog that companies will claim that they offer extensive training and point to hundreds of meetings and thousands of dollars spent "training" agents. That may be true, he said, but unfortunately these meetings teach mechanical detail and structure of the policies, not the real selling process. It's the automotive equivalent of General Motors teaching men and women to be mechanics--but then expecting them to be good car salesmen.
"Agents do not learn the crucial ABCDs of salesmanship: how to effectively prospect, identify a need, offer a solution and make the sale. If the insurance companies were honest, I mean truly honest, they would admit that the real motivation for their "training" meetings is merely to meet regulatory and compliance objectives, not true sales training," he said.
It has not always been that way. Insurance agents used to be incomparable salesmen who sold copious amounts of product to consumers who, frankly, didn't want to buy. Back then training sessions were many and mandatory embracing one-part product and nine-parts selling. Just the reverse of what we see today, MacDonald said.
Agents were brought into company headquarters for up to a month of real training. And their schooling didn't end there, as company General Agents were required to provide continuing training and education. In short, the agent learned how to make the right sale, with the right product in the right way.
What Needs to be Done
It may not be possible to go back to the way things were, says MacDonald, he urged insurance companies to invest in properly and completely training agents even though the financial climate may predispose them to radical cost cutting. It's in their own self-interests, the benefit of the agents who sell their products, and most importantly, the consumers who buy them.
Not only is there a need to teach agents the ABCDs of selling, there is an even greater need is to teach agents how to sell company products properly, MacDonald said. The significant, time-consuming and expensive regulatory and consumer litigation issues that have rocked the companies in the past few years can be traced directly to the agent's lack of knowledge in understanding the suitability of a product for a consumer's specific situation and need. This has resulted in ad sales made by good people who were simply poorly trained. If the agents had been properly trained in the appropriate sales practices, not only would more sales have been made, but the regulatory and litigation issues could have been avoided.
Thanks to the Internet, MacDonald said, the effort to properly train agents would be neither terribly expensive nor difficult and the return would be well worth it. There are literally hundreds of effective prospecting, problem solving and sales skill programs available that could be used by companies, agencies and agents.
The insurance companies should identify those programs that would fit the philosophy of the company and be effective. Once done, the companies should subsidize and mandate the completion of these programs as a contractual requirement for doing business with the company.
"Some will argue that because most of today's agents are independent contractors that the burden of learning proper sales techniques should fall on them," said MacDonald. "However, others will suggest that the companies have more at stake and if they seek individuals to sell their products it is their responsibility (and benefit) to see that those contracted to sell them know how to do so and how to do it properly. Real, honest-to-goodness sales training of today's insurance agents should be viewed as an investment, not an onerous task, and if made it will allow the insurance industry to once again build a distribution system of incomparable salesmen," he concluded.
Bob MacDonald was a CEO in the insurance industry for 40+ years. He founded LifeUSA, which he sold to Allianz SE in 1999 $540 million dollars. Since 2002 MacDonald has headed CTW Consulting, LLC, a vehicle for offering his experience and unique approach to management and corporate culture development.
###