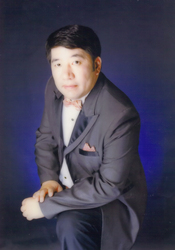 Our top leaderboard winners have a lot to be proud of today
Miami, FL (PRWEB) January 22, 2009
Leading online poker sites Absolute Poker and UltimateBet today revealed the top winners of their yearly leaderboard competitions for 2008 and announced the date of each site's $20,000 freeroll for the top 100 players of the year.
On Absolute Poker's yearly leaderboard competition, taking first, second and third places are 011POKERDR, MRPUMPKIN107 and KBOTTSKI. The three players have secured $5,000, $3,000 and $2,000 respectively. UltimateBet's yearly leaderboard competition wrapped up with ARMYDOCTOR, NIBBLER and MAHI-MAHI claiming the top three spots and identical payouts.
Of significant note is the fact that Absolute Poker's 011POKERDR and UltimateBet's ARMYDOCTOR are one and the same, known to his buddies as Jack Pan. The $10,000 prizemoney Pan pocketed for his leaderboard success will bankroll a few choice buy-ins for land based tournaments, including this year's WSOP, plus fund his month-long vacation in China.
"Taking top honors in the leaderboards at both UB and AP is a huge boost to my confidence and to my game. I'm really proud of my result, and now my main aim for 2009 is to defend my leaderboard crown at CEREUS," said Pan, who's being playing online since mid-2006.
To climb to the top of the separate leaderboard competitions, the winning player collected the most points by doing well in a lot of big tournaments. Both online poker sites employ a unique tournament leaderboard point formula, designed to account for the varying levels of skill in different buy-in tournaments and the number of players in a tournament. The higher a player cashes in a tournament, and the bigger the prize pool, the more points he or she will earn.
CEREUS, which launched to rave reviews on November 25th after more than 12 months of development, delivers a secure, responsive and flexible online poker gaming experience to members of the UB and AP communities. The new poker platform is backed by leading technology and a 24/7 Security Center to deliver a watertight gaming experience for everyone at the tables. While Absolute Poker and UltimateBet both retain the features and qualities that make them unique, players on both sites can play together at the same tables and in the same tournaments.
Separate $20,000 freerolls will be held at Absolute Poker and UltimateBet on January 25th, open exclusively to the top 100 finishers on each site's 2008 Yearly leaderboard. 011POKERDR has a shot at winning more cash for free, when he competes in the $20,000 freeroll at Absolute Poker.
"Our top leaderboard winners have a lot to be proud of today," said 11-time WSOP bracelet winner Phil Hellmuth. "Not only did the same player conquer both leaderboard competitions--a significant achievement to say the least--but several of our top leaderboard players have cashed for tens of thousands of dollars at the online poker tables. The free cash from UltimateBet and Absolute Poker only makes playing online poker even more lucrative. I love this game."
Players at Absolute Poker and UltimateBet are automatically enrolled into each site's weekly, monthly and yearly leaderboard competitions. Full details on UltimateBet and Absolute Poker's tournament leaderboard competitions for 2009 can be found at ultimatebet.com and absolutepoker.com.
About UltimateBet
Designed with the assistance of the best poker players in the world - Phil Hellmuth and Annie Duke - UltimateBet provides the best poker games available on the net through the CEREUS poker network. Players can download the free poker software, play in free ring games and tournaments and get tips from the pros to learn the sport or to enhance their playing strategy.
About Absolute Poker
Absolute Poker is part of the CEREUS poker network and is dedicated to providing players from around the world with an online poker game experience that is second to none. Players worldwide can access Absolute Poker online 24 hours a day, 7 days a week from any PC or Mac and experience the best multi-player game online poker has to offer. Absolute Poker is committed to remaining the most trusted and best online poker experience, created by poker players for poker players.
# # #